Gestational Carrier Arrangements
Considerations for engaging in gestational surrogacy or other assisted reproduction in Washington, D.C.
By Super Lawyers staff | Reviewed by Canaan Suitt, J.D. | Last updated on May 2, 2023 Featuring practical insights from contributing attorney Sogand Zamani
Use these links to jump to different sections:
Gestational surrogacy is becoming more common in the United States. As assisted reproductive technology becomes more common, the laws surrounding it are also developing.
If you are considering using a gestational surrogate, becoming a donor, or using any form of assisted reproductive technology, it is imperative that you have the proper structure in place to ensure that everyone's legal rights and their best interests are properly protected.
What is Assisted Reproductive Technology (ART)?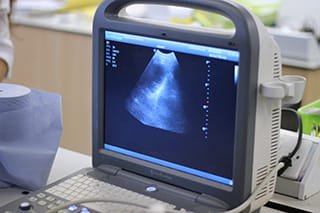 Assisted reproductive technology (ART) broadly refers to the advances in medical technology that enable individuals to achieve pregnancy. Generally, individuals turn to ART to treat male or female infertility issues, or, as in the case of same sex-couples, to form families. 
ART may involve intrauterine insemination (IUI) of a woman with sperm; in vitro fertilization (IVF) of a woman's eggs with sperm to create embryos which are placed into the intended mother's uterus; and third-party assisted ART, which occurs when intended parents utilize the genetic material of others and/or involve a third party to carry a child.
What Should Be in a Surrogacy Agreement?
Assisted reproductive technology involves a number of very complicated legal issues that, in D.C., are dictated in the 2016 Collaborative Reproduction Amendment Act. Your gestational carrier agreement between you and your surrogate should cover the myriad circumstances that may arise. What that means for you depends entirely on what relationship you contemplate having with your surrogate/gestational carrier and the outcomes you expect through the collaborative reproduction.
"A gestational carrier agreement in D.C. must involve both intended parents, if there are two–the gestational carrier and her, partner if she has one," says Sogand Zamani, a family law attorney in Washington, D.C.
"Your counsel should help you memorialize [several things in the surrogacy arrangement]," adds Zamani:
The expectations of the parties as to parentage of any child that will be born
Who is entitled to make decisions
Expectations as to where delivery will occur
Who will be responsible for any child born as a result of the agreement
Clear terms regarding any compensation or reimbursements provided to the gestational carrier
Lastly, "[the agreement] must memorialize that each party has undertaken what is necessary to provide informed consent to the arrangement."
How a Washington, D.C. Surrogacy Lawyer Can Help
As working with a thirty party to achieve a pregnancy and bear a child is a highly sensitive and individualized process, it is strongly recommended that you seek personalized legal guidance.
"The lawyer needs to prepare appropriate documentation to memorialize the cornerstones of any gestational carrier arrangement," says Zamani. For example, the agreement needs to clearly:
Spell out intent
Be in writing and witnessed
Be done before the embryo transfer or insemination occurs
Include an affirmation by the intended parents, surrogate, and partner (if any) that they had independent legal counsel and have read the agreement, understand it, and are satisfying the requirements of it.
Lastly, "The counsel has to prepare an affidavit saying they have complied with the statute."
Zamani continues, "There are numerous, clearly spelled out requirements in the Collaborative Reproduction Act regarding who may qualify as a surrogate, what steps must be undertaken before an embryo transfer occurs, and how parentage will be determined. A client thinking about collaborative reproduction should engage a lawyer at the beginning of the process to ensure an appropriate foundation is laid for the important work ahead."
Other considerations in any gestational carrier agreement include:
The timing of and number of embryo transfer attempts that are contemplated
Health insurance for the gestational carrier and review for surrogacy exclusions
Terms ensuring that the Intended Parents are responsible for the gestational carrier's medical expenses (like medical procedures and other healthcare needs)
Confidentiality and information sharing
Out of court dispute resolution
"Intended parents seeking to engage in collaborative reproduction should ensure that the agreement clearly memorializes all the parties' expectations and their intent. It needs to be clear that the intended parents are the sole and only legal parents to any resulting child or children born as a result of the assisted reproduction," says Zamani.
"Any carrier entering into an arrangement needs to speak to a mental health professional about their role, and really contemplate all that it entails: They would be gestating an embryo that is genetically unrelated and the intended parents will have all the rights and responsibilities to that child. At the same time, the carrier retains decision-making rights about what happens to their body while she's pregnant."
Ultimately, the more comprehensive an assisted reproductive technology arrangement is, the better off you and your family will be. Remember, there is always a risk that unforeseen issues could arise. It is paramount that you have strong legal protections in place. When using an assisted reproductive technology arrangement, you must follow all relevant rules and regulations. This is a very complex and fast developing part of the law.
For more information on this area, see our overview of family law, or reach out to a family law attorney for legal advice.
What do I do next?
Enter your location below to get connected with a qualified attorney today.
Additional Family Law articles
Attorney directory searches
Find top lawyers with confidence
The Super Lawyers patented selection process is peer influenced and research driven, selecting the top 5% of attorneys to the Super Lawyers lists each year. We know lawyers and make it easy to connect with them.
Find a lawyer near you