When and Why Attorneys Take Cases Pro Bono in Georgia
And other frequently asked questions about discount legal representation
Interview conducted and edited by Trevor Kupfer | Last updated on March 30, 2022
Use these links to jump to different sections:
Super Lawyers: Is the state bar association the one directing lawyers to do pro bono work?
Patrick T. O'Connor, former president of the State Bar of Georgia and civil defense attorney at Oliver Maner: I don't think they really take the directive from the Bar, although I think the Bar's emphasis on pro bono work is helpful. It's a good reminder to lawyers that we should give back through our pro bono efforts. I really think that most of the incentive in the area comes from older lawyers and the firms where young lawyers go to work.
SL: Do a lot of firms have policies or encourage pro bono projects, too?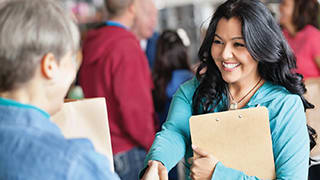 POC: Oh, absolutely. I think it's also the Bar's efforts and the efforts of the mentoring lawyer. In Georgia, young lawyers are required to be mentored. And whoever that mentor is, whether it be a senior lawyer in the firm where they work or somebody outside the firm helps, the young lawyers learn about pro bono efforts through the mentoring program and through the Bar.
SL: Is it more of a personal decision for solo or small firms?
POC: It can be. Most firms nowadays have an emphasis on billable hours and wise use of your time, so they want to know what the lawyers are doing—that is, they want to know how a lawyer is spending his or her time professionally. So what I do with the lawyers that I mentor is I tell them that they should seek out pro bono opportunities. But when they find them, they should confer with me or some other more senior lawyer in the firm to make sure it's an appropriate matter to handle.
How To Find Pro Bono Services
SL: Do these things come in as cases do, through a firm, or is it pretty common that people work with different organizations to get pro bono cases?
POC: I think it's both. Oftentimes, you will find pro bono opportunities just through the normal course of cases coming in the door. I've found pro bono opportunities in my church, elderly people who needed legal help and either couldn't afford it or didn't really know they needed legal help. For instance, people who try to do their own living will or health care directives, they really should get some legal help with that. It comes in the normal course of client contacts. Although, that's another difference today. I started practicing back in the '80s in a general practice firm, and so we had a little bit of everything coming in the door. A lot of young lawyers today have specialized practice areas. So, if you're doing securities litigation, there are not going to be many calls coming for you to do pro bono work. So then you have to seek it out.
SL: How do you do that?
POC: Whether it be your church or a local community organization or even a service club or something, there will be opportunities to provide pro bono help to people. But one of the main ways you can do it is, at least in my community, through a lawyer referral service. There's a lawyer referral service in our community in Savannah, Georgia, that refers clients. Some of them may be able to pay, some of them may not. Some of them may even have need of a lawyer on a contingency fee matter. But that's a good way to get pro bono opportunities: through a legal services referral organization.
Another great source that's not mentioned as much is through judges. If you're looking to do pro bono work in your community, and if you let some of the judges in your jurisdiction know that, you can get referrals. Judges come across many opportunities to refer people for pro bono help, people who need legal assistance and can't afford to pay for it, because courts are inundated nowadays with people trying to represent themselves.
If you put an ad out, let's say, or an announcement that you're open to do pro bono work, you're going to be inundated. So you really can't do that. So it's through legal referral services, legal services organizations. We have strong a legal services program in Georgia, and they are always looking for volunteers to take pro bono work.
Another source in Savannah and many of the metropolitan communities around the state are mediation centers. We have what's called a Neighbor to Neighbor Justice Center in Savannah, which does a lot of mediations that are not matters lawyers might usually get involved in, like a dog barking case or some neighbor arguing with another neighbor about a tree leaning over his property line. Sometimes those organizations also have people who come in with a serious legal problem who need representation.
SL: You work with businesses quite a bit, so what happens there? Is there a sliding scale for fees based on if they're just starting or are small?
POC: Yes. Startup businesses would be an example—somebody you're just trying to help get incorporated. Oftentimes, lawyers have a mixed motive with these. You want to help somebody, but you also think, "Well, maybe this business will be successful and one day we'll become legal counsel for this business." So you might help somebody incorporate a business and the only thing they pay is the actual expense of the incorporation, whatever it costs to register with the secretary of state or whatever. That does go on. I see that more often with lawyers who are trying to develop a practice. They're trying to develop a client base, because if you help a business start up and two years from now it's very successful, then the business can pay legal fees and can become your paying client.
SL: So would you be better off looking for younger attorneys, maybe from small firms?
POC: I think so. I've been practicing law now for 40 years, and I'm at a point where I'm trying to limit my law practice as opposed to grow it. So if somebody is calling to do a startup business for me, I might refer them to a younger lawyer in my firm. It's unlikely I'm going to be able to handle that, because instead of trying to get more clients, I'm trying to be selective about what I do. The younger lawyers trying to establish a reputation and build a book of business, a client base, are the more likely candidates in those instances.
SL: Is it similar with a nonprofit business, where firms are more willing to work at a discount rate?
POC: Yes, but that's going to vary from firm to firm. Some firms are all about just billable hours. I think that, in large part, the firm's philosophy about helping nonprofits or indigent people depends on the leadership of the law firm.
In Atlanta, they've got a very good program through the Atlanta Bar Association. You could volunteer as a lawyer and just give two or three hours of your time, and it is like a storefront operation where people with legal needs come in and you give them advice or point them in the right direction or refer them to somebody.
It's Best to Seek Legal Advice
SL: Should people try to reach out instead of representing themselves?
POC: It's not always true, but for the majority of cases, yes, it would be in the person's best interest to get legal representation to handle a legal matter, whether it is a domestic relations matter, a business incorporation, writing your own will, preparing contracts of any complexity at all. As a litigator, I've been involved in dozens of matters that were in litigation only because a lawyer was not involved on the front end. And then it winds up in litigation and the cost is much higher and the matter becomes much more complicated. Whereas if the people involved had had a lawyer at the outset, they might have paid some fees, but they would have been much better off than having to go through litigation.
What do I do next?
Enter your location below to get connected with a qualified attorney today.
Attorney directory searches
Helpful links
Find top lawyers with confidence
The Super Lawyers patented selection process is peer influenced and research driven, selecting the top 5% of attorneys to the Super Lawyers lists each year. We know lawyers and make it easy to connect with them.
Find a lawyer near you