What is Mediation?
A potentially cheaper, quicker alternative to trial
on October 5, 2018
Updated on March 5, 2021

If you're never been involved in a legal dispute before—and you've been injured in an accident and are now seeking legal action—the mediation process may be the best way to resolve your claim.
"It's a kinder and gentler way," says Nebraska attorney Stephen Gealy. "In a very real sense, it gives these people their day in court."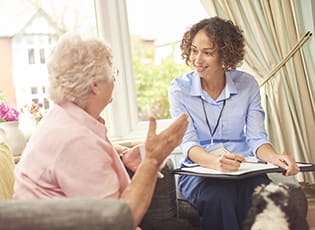 In mediation, which is often both a cheaper and faster alternative than going to court, both you and your lawyer are located in one room, and your legal opposition and their lawyer sit in another. Throughout the mediation, which can often be completed in a single day, the mediator—who doesn't work for either side—will go back and forth between the two rooms.
"There really aren't any restrictions in the mediation process," Gealy says. "The mediator goes back and forth from one room to the other to convey offers and demands, but also to discuss the finer legal points of the particular case in an effort to find some common ground."
Often, Gealy sees disconnect between the plaintiffs and the defendants. The plaintiff—the injured party—usually hasn't been involved in the legal system before. The defendant, on the other hand, is usually backed by an insurance company. "For the plaintiff, this is a personal situation. For the representative of an insurance company, it isn't personal. It's all in a day's work for these folks to come to an informed decision about what amount they're willing to pay," he says.
Nevertheless, Gealy notes that the process lends itself well to personal injury cases because the rules of evidence, which apply to a court setting, don't apply to mediation. "There isn't anything that a party will not be allowed to talk about during the course of a mediation with a mediator," he says.
"When I mediate … I have a pretty good idea about what a jury would hear and what options it would have based on what it hears," he continues, reaffirming that mediators simply attempt to help both sides reach and acceptable resolution. "Parties can then make pretty informed decisions about whether they ought to settle the case, and what the risks are. If they don't settle the case, it becomes a bit of a 'bird in the hand is worth two in the bush' [situation]."
In Gealy's experience, more than 90 percent of the cases he mediates have settled without having to go to trial. And, in Nebraska, mediators generally charge between $250 and $400 per hour. "If you're looking at a mediator who charges $300 per hour, you'd be looking at a range of $2,700 to maybe $4,000 for the entire mediation," Gealy says. "And when you compare that with what it costs to take a case to trial, it just pales in comparison."
This means that if you do decide to have your case mediated, it will most often be resolved quicker and cheaper than if you take your claim to trial. So, if you've been injured or hurt in an accident in Nebraska, consider reaching out to a reputable and experienced mediator.