Will a New York Lawyer Take My Case for Free?
Frequently asked questions about pro bono legal assistance in NYC
Interview conducted and edited by Trevor Kupfer | Last updated on March 30, 2022
Super Lawyers: I want to talk to you about a big thing people are concerned about: the cost of an attorney. And I don't think there's a lot known in the general public about pro bono legal representation in terms of how attorneys decide to take cases for free or at a discount and the resources that exist for those in need. So, for you, is this a personal decision?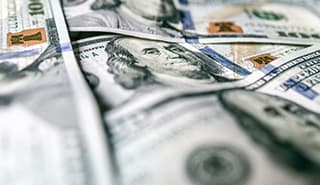 Sharon Stern Gerstman, past president of the New York State Bar Association and attorney at Magavern Magavern Grimm law firm: Well, you do have aspirational goals in terms of the amount of pro bono work that you do during the course of the year. There's no mandate by the Bar Association—nor do I think there should be—but the public entities that do it are very severely underfunded. In order for people who can't afford to pay for medical services, Medicaid and Medicare jump in. But there's no equivalent for those who are in need of legal services.
You know, I could go on and on about the Legal Services Corporation and the fight we have every year with Congress to fund it appropriately. At least we've had a little bit of an increase, you know, over the last few years, but it is still woefully underfunded. So in order to meet this justice gap, attorneys have to sort of step in and try to make up the difference.
SL: There are some firms, especially large ones, that tend to have guidelines for their attorneys about pro bono, right?
SSG: I think that they have recognized a number of things. One, that they have a substantial client base and substantial revenues that allow them to be a little bit more generous in terms of their time and contributions. But I think they also recognize that working on a case pro bono and the types of things that you can encounter in agreeing to represent a client pro bono is excellent training for their younger lawyers. And I think it helps with the morale of those younger lawyers—that they feel they're really making a difference in a client's life, as well as learning something that they might not have in the practice of representing the firm's client. So it's a win-win.
SL: How have you personally decided? What kind of factors come into play if someone came to you?
SSG: One of the things that good lawyers are always worried about is that no matter who they represent, whether it's your best client or a client that you're representing for free, you want to do the very, very best job that you possibly can. And very often pro-bono cases, the ones that are most needed, are in subject areas that the lawyer is not particularly familiar with. This is where a more formal program—for example, in Western New York, we have the Volunteer Lawyers Project, that is a joint venture between the Bar Association and one of the legal-service providers—comes in to keep track of the kinds of matters that might be necessary for pro-bono representation. They use their administrative skills to take cases and farm them out to appropriate lawyers. They also provide training in certain subject areas so you feel more experienced and more confident in representing a client.
During the years that I worked for the court system, there was very little that I felt I could do that wouldn't present a conflict in terms of an ethical violation. But there was nothing to stop me from going to the City Court of Buffalo and representing tenants in landlord-tenant proceedings. Thankfully, the Volunteer Lawyers Project did a really good training about that. So the 29 years that I worked for the court system, I was called upon to go to the Buffalo City Court and represent tenants against landlords in any proceeding that happened to be called that day where the client was below the income level necessary to qualify. I loved doing that.
SL: Are there other resources that people should be looking to? Or should they go to an attorney and see if they refer them? How would they navigate this?
SSG: A client who has the civil matter should start with one of the legal-service providers. So there is Neighborhood Legal Services and Legal Aid and the Center for Elder Law and Justice. These are all in Western New York that I'm familiar with. I know for a fact that, across the state, there are similar projects. I know they have the same sort of network in Rochester and in Syracuse and in Albany. And certainly in New York City, they have an enormous legal-aid society. If you start with one of the public providers, they will hook up the client with an appropriate lawyer pro bono.
The New York State Bar also has a program that's called Free Legal Answers. So for anyone who thinks that he or she has a problem, they can go to freelegalanswers.org. That is an opportunity for them to post online what their problem is, and they will get an answer from a lawyer and they'll tell you where you should go to get some help. It's a wonderful gateway for people and it's basically there 24/7.
SL: Are these better routes that representing yourself?
SSG: It's generally a mistake to try to go it alone. Just as you would not treat yourself if you were sick or operate on yourself if you needed some medical procedure. People go through a lot of education and training in order to become lawyers, and trying to navigate it by yourself without the aid of a lawyer is generally a mistake. Even lawyers generally don't like to represent themselves. So pro se is not a good option.
But if you think you can't afford a lawyer but you don't qualify for a legal-service provider, throughout the state of New York there is a lawyer-referral service. So that is usually done in larger localities by the county bar association. If you're in a county that doesn't have a larger county bar, the state bar lawyer referral service steps in. In lawyer-referral services, most of the time the first consultation is free or at a very low cost. So anyone who doesn't qualify for a legal-service provider can usually afford the fee. If it's not free, it's usually something like $20 or $25, and many of those lawyers will take the case at a reduced fee for people who are of modest means.
Very often lawyers will have a flat fee for things like a real-estate closing or an uncontested divorce or for simple estate planning—a combination of a will and a power of attorney and a healthcare proxy. We're talking about a couple hundred dollars to do all three documents and to know that they're done right. A lot of times people [representing themselves] are giving money to a form provider. And they're operating in the blind. And then, when mistakes are made, and mistakes are often made, they're forced to then hire a lawyer at a much, much higher rate to try to undo the problems that were created by people trying to buy forms and fill out their own forms.
The practice of law is not so simple as filling out forms. And so I would really caution against doing that. It's not expensive to get a lawyer to do it and do it right.
It doesn't ever hurt to ask, if you think you can't afford a lawyer. It generally doesn't cost anything for you to ask the lawyer, "Well, how much will this be?" Most lawyers are willing to talk to you extensively before you're hired to give you an understanding of what that is. So that's what I would recommend, rather than assuming that you can't afford a lawyer. Very often you can't afford not to have a lawyer.
What do I do next?
Enter your location below to get connected with a qualified attorney today.
Additional General Litigation articles
Attorney directory searches
Find top lawyers with confidence
The Super Lawyers patented selection process is peer influenced and research driven, selecting the top 5% of attorneys to the Super Lawyers lists each year. We know lawyers and make it easy to connect with them.
Find a lawyer near you