An Overview on Social Security Disability Law
How to determine if you qualify for benefits
on December 15, 2016
Updated on May 7, 2020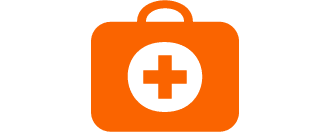 If you are disabled and unable to work, you may qualify for Social Security, which is a federal program designed to help people with disabilities. Your eligibility may depend on whether you can work, or what type of disability you have.
You can use the following overview to start the process of evaluating whether you qualify for these benefits. You might also find it beneficial to speak with a lawyer, who can help you gather the necessary information for your case.
Overview
Social Security disability law is a group of rules that are used to decide who will qualify for Social Security Disability Insurance (SSDI) and supplemental security income. Both programs are administered by the Social Security Administration (SSA), and they are only available to people who have a disability and meet specified criteria.
Applying for Benefits
There are two main requirements for both types of Social Security disability: You must have worked in a job covered by Social Security, and you must meet the Social Security definition of disabled. You are considered disabled if you cannot do the work that you did before and the SSA determines you cannot adjust to other work. It is also a requirement that your disability has lasted a least a year (or is expected to), or that it will result in your death. In making its determination about your disability status, the SSA asks five questions:
Are you working?
Is your condition severe?
Is your condition on the list of disabling conditions?
Can you do the work you did before?
Can you do another type of work?
Social Security Disability Insurance
SSDI is available to disabled workers, and sometimes even available to their family members. It can also go to disabled widows and disabled adult children.
In addition to meeting the definition of disability, however, you must have enough work credits, which are points you earn by working and paying Social Security taxes. The amount varies based on how old you are when you become disabled, and you are not automatically disqualified from receiving SSDI if you do not have enough work credits—as it is possible to qualify based on your spouse's or parent's work credits.
Supplemental Security Income (SSI)
These benefits are available regardless of your work history, and you can qualify for SSI if you:
Are over age 65, blind or disabled
Have limited income
Have few assets
SSI does not provide as much income as SSDI because it is a fixed amount that is not based on past wages. Common reasons for not getting SSI benefits include having too much income or too many resources, and the limits on income and resources are dependent on whether you have an eligible spouse. In some cases, you may also be required to give the SSA permission to contact financial institutions. Failing to do so can prevent you from receiving SSI benefits.
Common Questions
Below are some common questions you might want to consider when meeting with an attorney for the first time.
How are social security benefits calculated?
What are the rules about working while receiving disability benefits?
What is the maximum amount of social security disability I can receive?
Can you get social security disability if your spouse works?
Finding the Right Attorney for Your Needs
It is important to approach the right type of attorney—someone who can help you through your entire case. To do so, you can visit the Super Lawyers directory, and use the search box to find a lawyer based on your legal issue or location.
To help you get started, you may want to consider looking for a lawyer who practices Social Security disability law.
Why Should I Talk to a Lawyer?
Qualifying for disability benefits requires a lot of paperwork, and it can be a daunting process. Your lawyer can help you navigate the application process, making sure you provide all the required information the first time, which will speed up your process. If your application was denied, a lawyer can help you determine whether it would be beneficial to appeal the decision.
A lawyer will be further able to anticipate potential problems with your case and advise you on how to approach them, as well as keep track of deadlines and file all the paperwork with the necessary courts and agencies—giving you one less thing to worry about.
Why Super Lawyers?
Super Lawyers is a rating service of outstanding lawyers from more than 70 practice areas who have attained a high degree of peer recognition and professional achievement. The patented selection process includes independent research, peer nominations and peer evaluations. The objective is to create a credible, comprehensive and diverse listing of outstanding attorneys that can be used as a resource for attorneys and consumers searching for legal counsel. As Super Lawyers is intended to be used as an aid in selecting a lawyer, we limit the lawyer ratings to those who can be hired and retained by the public. You can learn more about the selection process here.