How Healthcare Insurance Fraud Cases Are Resolved
And what whistleblowers and insurance companies stand to win
on November 18, 2019
Updated on January 26, 2023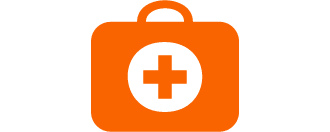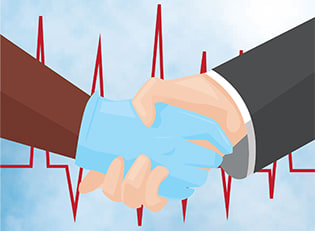 Insurance fraud is more common than you may think, and there are many laws that exist to protect injured parties, those who blow the whistle on fraudulent conduct, and the insurance companies paying claims. Gregory D. Pike is an attorney with Knox Ricksen in Walnut Creek who has handled several such cases, and he says how they're resolved depends on several variables—especially the specifics of the case.
That said, there are a few other common themes in how these cases are resolved.
If You're Dealing with Repeat Healthcare Fraud Scammers
If you're dealing with someone who has made this a career, you may not have a problem proving your case. The hard part, Pike says, is in trying to collect financial rewards.
"The typical response we get is, 'I don't care; I've blown the money,' or, 'I've secreted the money,' or, 'It's offshore; you're never going to get it. You're not going to get a dime out of me. Go get your paper judgment and file it in every county and see if you get anything out of me.' And my response is, 'You know how many times I've heard that? I hear it in nearly every case. But you'd be amazed where we can find money and how much.'"
Pike commonly looks to the SEC's annual report for healthcare companies to estimate their assets. "So when they say they don't have any money, we can come back and say, 'Yeah, but I know you have that house in Bel Air, doctor, that according to the assessor's office is worth $3.1 million.'"
If You're Dealing with Inexperienced Defense Attorneys
In these cases, they may fight you for years and continue piling up the fees. The same may be true if your case deals with a situation that hasn't been addressed with precedent.
"I've been involved in cases where we've sued law firms because they were run by laypeople who were submitting claims, then getting the money from the insurance company, and then pocketing the money instead of paying out the persons that were injured," says Pike. "The defense in that was, 'This isn't insurance fraud because there's no intrinsic fraud involved in the claim itself'—no staged accidents, no billing for unrendered treatment, no falsified medical records."
In the end, Pike and his plaintiffs still won. But like many of the cases in the health insurance area, it took a long time. "That case started in 2012 in the investigative stage, and the court of appeal issued its ruling and decision in July 2019. I have one case venued in Los Angeles County right now that I started working on in 2010."
If You're Dealing with Experienced Defense Attorneys
Seasoned defense attorneys know better than to repeatedly drag their client's name, or their company's name, through the headlines. Often, they want to settle.
This probably means it'll be a quicker resolution than trials and appeals. It also means you have a bit more control over the outcome. As to what you can expect from a settlement, Pike again says it's case-specific, but there's usually three components if the healthcare practitioner or healthcare provider entity is still in business.
"There's got to be cash to be involved to make the victim whole."
"There's got to be either a moratorium of submitting claims—a moratorium for time or a moratorium in perpetuity."
"And then, as it pertains to the claims that have been submitted, we usually negotiate an assignment of the accounts receivable to the insurance company so that they own it."
If the business has gone out of business or ceased operation, Pike says: "We'll get a forbearance agreement where Dr. Jones agrees that, in any facility that he has an ownership interest in, will not submit a claim to the insurance company."
If You Have a Lot of Investigating to Do
The discovery process is a major hurdle in these cases, and contributes to the amount of time and resources that go into each case. So it's helpful, Pike says, when someone comes through his door, not only with a case, but with evidence.
"It could be really helpful in instances where someone was, for example, involved in the bill preparation or the maintenance of the medical records, to come forth saying, 'None of these bills for these certain procedures are being performed.' But oftentimes a lot of what we look at and analyze is the data," he says.
This allows them to identify systematic fraud, such as consistent overcharges. Because another thing these cases have in common is greed.
"If you keep it under the radar and don't get greedy, you don't get nailed," Pike says. "It's the people that really get involved in this scenario, in the scheme, and then get a taste of the money they're getting and go, 'Man, if I bump it up a nickel here, no one is going to know the difference.'"
But sometimes someone does, Pike adds. And in those cases, it's best to call an attorney experienced in healthcare insurance fraud. For more information on this area of law, see our overviews of health care law and insurance coverage.