When Your Health Insurance Company Says 'No'
How New Yorkers can fight back against a denied claim
By Jessica Glynn | Last updated on October 12, 2022
You file a claim for medical care, assuming your insurance company will pay. Then a denial of payment shows up in the mail. What should you do?
First, call your doctor.
Employee benefits attorney Judith P. Broach has most commonly seen two types of denials: those that say the particular service was not medically necessary and those that say it was experimental.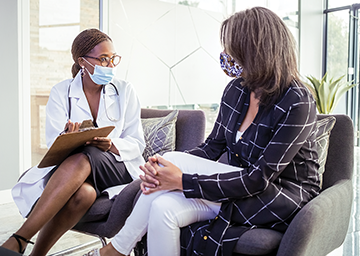 "In either instance, the individual needs to work as closely as possible with his or her doctor to get the information to support an appeal," says Broach, of counsel at Stulberg & Walsh. "That's not an easy thing to do these days, because doctors are very expense-conscious. Getting them to spend a lot of time working on your appeal is a hard thing to do. But it's also an important thing to do."
Broach represents multi-employer plans in these kinds of disputes. But she is happy to offer some advice to consumers. The main thing: Don't go it alone. "All these claims and appeals are very complicated, and so if you're looking at a denial of an expensive claim, you're going to have a hard time moving forward without an attorney," she says.
Navigating the appeal process depends on the type of insurance you have.
"If an individual is covered by an employer-sponsored health plan, their rights depend on whether or not the employer plan is fully insured or self-insured," Broach says. Fully insured plans, in which employers pay monthly premiums, are usually governed by state law; whereas self-insured plans, in which employers pay their employees' claims as they occur, are governed by federal law.
A summary plan description, specifying the type of plan and appeal process, can usually be found on an employer's website. For Affordable Care Act plans, the Health and Human Services and Department of Labor websites detail the appeals process, and for insurance purchased privately, policyholders should go to the insurer's website.
Due to a law passed with the Affordable Care Act, individuals who received denials claiming  experimental or investigational treatments, alleged fraud on an application, or lack of medical necessity have a second layer of appeal via an external review process, says employee benefits attorney Patricia McConnell, of counsel at Levy Ratner. However, those appeals must be filed within four months of a denial of the initial internal appeal by the health insurance plan or insurance company.
"The denial of the appeal letter will advise folks of their right to file for this external review," she says.
In any external appeal, time is crucial. "It's become more and more common for insurance companies and employer self-funded plans to have their own statute of limitations, and that has to be stated in the summary plan description if it's shorter than what it would be under state law," McConnell says, adding that New York state's statute is six years.
McConnell also stresses the importance of acquiring and saving documentation of health services, including a detailed letter from the treating physician or facility explaining why the benefit should have been granted, as well as the insurance company's explanation of the scientific or clinical judgment on which it based its determination, which insurers are required to provide at no charge upon request.
"When you're dealing with an insurance company," she advises, "it's important to keep every piece of paper."
After exhausting the appeal process, individuals can file a lawsuit, but McConnell says it's also worth a shot to try to negotiate on your own up front.
Often, she says, what is really at issue is the level of reimbursement from the insurance company, and she has personally been successful with good old-fashioned phone calls to her own insurance company to try to get a sympathetic ear.
One way to head off potential problems, says Anusha Rasalingam, partner at Friedman & Anspach, is to make sure that your providers are in-network. You may even be able to get billing codes from your doctor's office ahead of a procedure to check them with your insurers. And in the case of an emergency, new federal protections came into play in January that now ban "surprise billing" for out-of-network emergency services, requiring all emergency-related treatment to be billed as in-network services. The new rule also has a no-balance billing provision, which is designed to  protect consumers against getting big bills from out-of-network providers that may have been used by an in-network facility without a patient's knowledge or consent.
"Over time we've seen more laws to protect consumers," Rasalingam says, noting that New York already had a no-balance billing law for some time for insurance plans that fell under state law.
"In recent years," she says, "the federal laws and the state law are converging where there's more patient protection all around, so the main thing is to try to understand your benefits; as soon as you get a bill, try to appeal; also try to negotiate the bill down. A lot of things are negotiable at the end of the day."
For additional information on this area of law, see our overviews of health care law and insurance coverage, or reach out to a health care attorney or insurance lawyer.
What do I do next?
Enter your location below to get connected with a qualified attorney today.
Additional Health Care articles
Related topics
Attorney directory searches
Find top lawyers with confidence
The Super Lawyers patented selection process is peer influenced and research driven, selecting the top 5% of attorneys to the Super Lawyers lists each year. We know lawyers and make it easy to connect with them.
Find a lawyer near you