The Legal Restrictions on Abortion
Pennsylvania's list of laws and penalties
By S.M. Oliva | Last updated on January 26, 2023
Use these links to jump to different sections:
Although the Supreme Court held in 1973 that a woman's constitutional privacy rights included the freedom to terminate her own pregnancy, abortion remains heavily regulated in Pennsylvania. Indeed, the Supreme Court was forced to clarify its holding in a 1992 case involving Pennsylvania. At that time, the Court declared the state could not impose an "undue burden" on a woman's reproductive rights.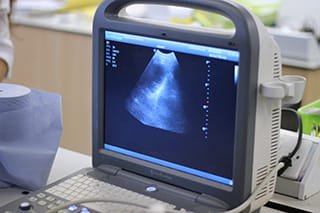 That said, Pennsylvania remains committed to restricting the legal availability of abortion.
Catherine T. Barbieri
, an employment attorney at Fox Rothschild, says there are fewer clinics in Pennsylvania than there have been in the past. "One thing that tends to be true is that with an increase in accessibility to contraception, the abortion rate tends to decline," she adds. The state's current
Abortion Control Act
provides that judges should construe any restrictions, to the extent permitted by law, to "further the public policy of this Commonwealth encouraging childbirth over abortion." This public policy also permits any health care provider to refuse to perform or assist in abortions as a matter of "conscience." "The restrictions in Pennsylvania are consistent with a lot of the restrictions that we see in other states, recognizing that new restrictions are proposed frequently," says Barbieri. "There have recently been proposals to have stricter restrictions on access to abortion."
Informed Consent and the 24-Hour Waiting Period
Under the Abortion Control Act, no woman can obtain an abortion in Pennsylvania without giving "informed consent." This means that a woman must receive counseling from her doctor or a social worker outlining the "risks" of abortion and providing her information about her "alternatives." Following this counseling, the woman must wait at least 24 hours before she can receive the abortion. A physician who performs an abortion without providing the required counseling or respecting the 24-hour waiting period is considered guilty of "unprofessional conduct" and may face suspension of his or her license to practice medicine in Pennsylvania.
Abortions and Minors
A woman under the age of 18–a legal minor–normally cannot obtain an abortion without the "informed consent" of at least one parent. If the minor's parents are divorced, consent from the custodial parent is considered sufficient. If the parents are deceased or otherwise unavailable, consent is required from whomever has been designated the minor's legal guardian. If a parent or guardian withholds consent, the minor can only seek an abortion by first obtaining a court order. The judge must consider a number of factors—including the minor's age, maturity and intellect—in deciding whether to grant her "full capacity" to consent to her own abortion. Once again, if a doctor knowingly performs an abortion on a minor who either lacks parental consent or fails to obtain a court order is guilty for "unprofessional conduct" and faces a license suspension.
Abortions After 24 Weeks of Pregnancy
Third-trimester abortions—those that take place after the fetus is more than 24 weeks old—are treated as a crime in Pennsylvania. Specifically, it is a third-degree felony, punishable by up to seven years in prison, to perform an abortion if 24 or more weeks have elapsed since a pregnant woman's last menstrual period. Such abortions are legal, however, if a physician determines it is necessary "to prevent either the death of the pregnant woman or the substantial and irreversible impairment of a major bodily function of the woman." And even when third-trimester abortions are deemed medically necessary, they must be performed in strict compliance with certain additional restrictions (unless there is a medical emergency). For instance, the abortion must take place in a hospital and be performed "in a manner which provides the best opportunity for the unborn child to survive," provided it does not compromise the woman's health. A doctor may be charged with a second-degree misdemeanor if he or she performs any third-trimester abortion in violation of these regulations. For more information on this area of law, see our overview of
health care law
.
What do I do next?
Enter your location below to get connected with a qualified attorney today.
Related topics
Attorney directory searches
Helpful links
Find top lawyers with confidence
The Super Lawyers patented selection process is peer influenced and research driven, selecting the top 5% of attorneys to the Super Lawyers lists each year. We know lawyers and make it easy to connect with them.
Find a lawyer near you