Who Does ERISA Apply To?
Anyone who receives employee benefits from a Texas employer should know
on October 26, 2018
Updated on January 26, 2023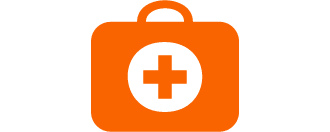 What happens if an employer denies benefits to an employee? Or, what if an employee feels their benefits plan is not being managed properly? Often the first line of defense for employees is the Employee Retirement Income Security Act (ERISA), a 1974 law meant to protect plan participants with benefits.
ERISA sets minimum standards for most voluntarily established employee pension, retirement plan and health plans to provide protection for individuals in these plans. ERISA applies to private-sector companies that offer pension benefits and retirement benefits to employees, regardless of the employer entity—whether it's a sole proprietorship, partnership, corporation, nonprofit, or LLC. Also, there is no minimum number of employees required for the employer. If it's a private business, it's covered. ERISA requirements and employee benefit plans do not apply to government entities, churches, and plans maintained for purposes of complying with laws for workers' compensation, long-term disability, or unemployment.
There have been some significant amendments to ERISA, familiar to many working Americans:
Consolidated Omnibus Budget Reconciliation Act (COBRA), which provides some workers and their families with the right to continue their health insurance coverage for a limited time after certain events, such as a job loss
Health Insurance Portability and Accountability Act (HIPAA), which provides protections for working Americans and their families who have preexisting medical conditions or might face discrimination in health coverage based on factors related to an individual's health
Newborns' and Mothers' Health Protection Act
Mental Health Parity Act
Women's Health and Cancer Rights Act
What Employee Benefits Are Covered?
ERISA plans apply to many different employee benefits, including:
Health insurance plans
Defined benefit or contribution plans
Health flexible spending accounts
Pre-paid legal services plans
What Are the Requirements for Plans?
ERISA requires plans to provide its participants with plan information, which includes important information about plan features and funding. One of the most important documents participants are entitled to receive is the summary plan description (SPD). Employer plans are required to provide the SPD automatically to employees once the employee becomes a participant of the plan. The SPD tells participants what the plan provides and how it operates, including:
information on when an employee can begin to participate in the plan
how service and benefits are calculated
when benefits become vested
when and in what form benefits are paid
how to file a claim for benefits
If a plan is changed, participants must be informed free of charge. In addition to the SPD, the plan administrator must provide to participants a copy of the plan's summary annual report. This report is filed with the Department of Labor.
ERISA also requires that plans establish a grievance and appeals process for participants to get benefits from their plans, and give participants the right to sue for benefits and breaches of fiduciary duty.
Plan Administrators Are Held to a Fiduciary Standard of Care
ERISA provides fiduciary responsibilities for those who manage and control plan assets. The primary responsibility of fiduciaries is to run the plan solely in the interest of participants and beneficiaries and for the exclusive purpose of providing benefits and paying plan expenses. Those fiduciary responsibilities also include:
To act prudently and diversify the plan's investments to minimize the risk of large losses
Follow the terms of plan documents to the extent that the plan terms are consistent with ERISA
Avoid conflicts of interest and not engage in transactions on behalf of the plan that benefit parties related to the plan, such as other fiduciaries, services providers, or the plan sponsor
Fiduciaries who do not follow these principles of conduct may be personally liable to restore any losses to the plan, or to restore any profits made through improper use of plan assets. Courts may take whatever action is appropriate against fiduciaries who breach their duties under ERISA including their removal. If employees have concerns about their employer ERISA-covered plan, they should seek out advice from an experienced Texas healthcare attorney to determine a course of action.
For more information on this area of law, see our overview of health care law.