Immigration Enforcement Is Trending Upwards
Raids and audits are on the rise
By Judy Malmon, J.D. | Last updated on July 25, 2022
With the status of our immigration laws is in flux, a number of issues affecting people who live in—but are not citizens of—the United States are up in the air. In turn, immigration lawyers are noticing some emerging trends. One is stepped-up enforcement of verifications and fraud investigations by both U.S. Immigration and Customs Enforcement (ICE) and the Department of Labor.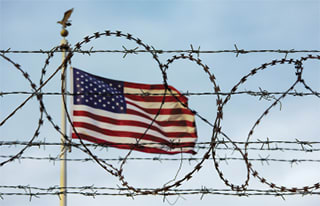 "Employers need to be aware that there are going to be increased enforcement actions—such as the coordinated ICE workplace raids—on businesses with multiple franchises like what we saw with 7-Eleven," says Ian Wagreich, an  immigration attorney at Hughes Socol Piers & Dym in Chicago. "Also, I expect increased audits by the Department of Labor, looking at all employees' I-9s."
These efforts are aimed at cracking down on abusers of the system, but, to date, they have not turned up a large number of undocumented workers. "But we're going to see increased deportation with these raids," Wagreich adds, noting that certain sectors that rely heavily on an immigrant workforce, such as the dairy industry, will potentially be hit hard by these enforcement activities.
Other enforcement priorities that Wagreich sees relates to documentation supporting the H-1B visa program. Under this non-immigrant visa category, employers may sponsor international workers to the U.S. based on a specialized need (usually at least a bachelor's-level degree or higher) and for a specific job. A limited number of H-1B visas are awarded each year and more applications than available visas are received, necessitating the use of a lottery to determine which petitions get selected.
Employers seeking to hire a specialized worker from another country must file a petition on the potential employee's behalf. Wagreich strongly recommends leveraging legal expertise when doing so. "It really helps to use a lawyer in this process," he says. "First, so that the information gets presented in a way that the government likes to see it—we have a lot of experience with this. Also, the adjudications themselves are becoming much more difficult, with an increased level of scrutiny at the front end, and requests for evidence are going way up."
Wagreich further advises his clients to call legal counsel long before they've decided to hire someone. "A big mistake lots of people make is waiting too long," he adds.
In addition to more thorough national security and fraud checks at the front end, follow-up audits and site visits from fraud detection investigators and law enforcement are also on the rise. "I'm telling my clients to be educated about the kinds of things they'll be asked about," says Wagreich. "They really need to know the information that's in their petition, and work closely with their counsel. Usually, the government is looking for fraud—looking to see that the job as outlined in the petition is actually the job being done by the individual, in the location stated; and that it's a real, operating company."
Wagreich has further observed tightening on immigration policy, notably with H-1B employees. While the initial visa provides non-immigrant status to legal employees in the U.S. for up to six years, during that time many apply for green cards as qualified workers. H-1B status can be extended while going through the green card process, but Wagreich notes that if you're from China or India, the process can take years or decades. "The administration has been making noise that they want to stop people from staying beyond six years as an H-1B," he says. "It leads to a lot of talent having to leave the country because they're unable to stay. The technology industry is pushing back on this, so it'll be interesting to see where it ends up."
If you have foreign employees and are concerned about a potential raid or audit, talk to an experienced immigration attorney. For more information on the immigration system and this area of law, see our immigration overview.
What do I do next?
Enter your location below to get connected with a qualified attorney today.
Attorney directory searches
Helpful links
Find top lawyers with confidence
The Super Lawyers patented selection process is peer influenced and research driven, selecting the top 5% of attorneys to the Super Lawyers lists each year. We know lawyers and make it easy to connect with them.
Find a lawyer near you