Will USCIS Deport for Unlawful Status?
A shift in policy means anyone with unlawful status will be put into removal proceedings
on July 24, 2018
Updated on January 26, 2023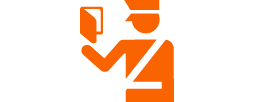 Notices to Appear for removal proceedings (NTAs) will be issued in many more situations under a July 2018 policy change from the U.S. attorney general. The policy memo, Section V, states that United States Citizenship Information Services (USCIS) will serve a NTA where, upon issuance of an unfavorable decision on an application, petition or benefit request, the person is not lawfully present in the United States.
North Carolina immigration attorney Helen Parsonage warns that this new policy, "is a sea change of incredible proportions," and "it's going to get people into deportation who were not before."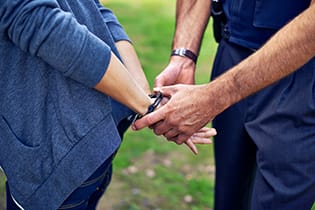 Over the years, people without status have essentially been left alone—allowed to live and work in the U.S., or leave voluntarily. This new policy could force millions of non-citizen people without status into immigration court for deportation—a court system experiencing an historic backlog of approximately 750,000 cases currently.
Parsonage uses an analogy, comparing the new policy to instituting an imagined policy of ticketing all drivers who drive 1 mph over the speed limit. "Everybody would be ticketed, no excuses, and they'd take away your drivers' license," she says. "There is a reason they don't give tickets to everybody that they pull over. It's resources, it's common sense … and fairness."
The New Policy
Under the policy, if an application, petition or benefit request is denied, "they will issue a Notice to Appear if you don't have any other status," Parsonage says. "Whether immigration court and deportation proceedings finally end up in deportation is unknown, but still you're going to have to go through the process." A process that she describes as very difficult for her clients. "It's traumatic for people to go to immigration court; it's terrifying, and demeaning and demoralizing."
Besides persons who are immediately declared unlawful when an application, petition or benefit request to adjust status is denied, under the new policy change, Notices to Appear will also be issued to persons who have either:
engaged in fraud or willful misrepresentation with any government matter or application
abused any program related to receipt of public benefits
described in INA §§ 212(a)(2) or 237(a)(2), criminal and related grounds
been convicted of any criminal offense
been charged with any criminal offense that has not been resolved
committed acts that constitute a chargeable criminal offense
It's difficult to determine how these standards will be interpreted by USCIS—some being clearly subjective, with no description of what sort of behavior constitutes a "chargeable criminal offense" or abuse of a public benefit program.
Who is Most at Risk?
Family immigration applicants are one group at risk, says Parsonage, in part because of another recent policy change to limit an visa applicant's ability to correct errors or mistakes made in submitting their applications, petitions, and benefit requests. That policy will likely result in more denials of applications, petitions and benefit requests and even more applicants becoming out-of-status. Those people are now immediately subject to issuance of a Notice to Appear for removal proceedings.
"A huge number of people—especially in the family-based and green card part of immigration—do these papers themselves," says Parsonage. "Imagine how easy it is to make a mistake: File the wrong form or not file the form that supposed to go with the form. [The government] is saying they are going to deny out-of-hand applications that are missing a critical piece or that they don't think there is enough supporting evidence for without offering the opportunity to fix it."
rsonage also believes these changes will impact the application process for employment visa and green card holders—a group she says often feel immune from immigration policy. "My business immigration colleagues are (already) seeing a much-increased level of denials and requests for evidence." With the policy limiting requests for evidence, Parsonage believes even more employment visa holders will be put into deportation proceedings.
Get Attorney Help
Parsonage warns to avoid notarios—unlicensed scam artists. There are nonprofits that offer free or low-cost U.S. immigration legal help, but unfortunately nonprofits can only fill a small gap in the large numbers of people who can't afford legal help on their adjustment of status. Otherwise, for anyone who is simply filling out immigration paperwork, they are at risk of a denial that may place them immediately into removal proceedings. It is essential everyone needing assistance with their immigration matter speak with an experienced immigration attorney before taking any action.
For more information on immigration law, see our immigration overview.
Other Featured Articles
New Yorkers are still able to dream