How to Seek Asylum in Ohio
What the laws say and how an immigration attorney can help
By Super Lawyers staff | Reviewed by Canaan Suitt, J.D. | Last updated on May 4, 2023 Featuring practical insights from contributing attorney Richard I. Fleischer
Use these links to jump to different sections:
Asylum is a path to legal status in the United States. It is designed to be used by people who are fleeing desperate, dangerous circumstances in their native country.
According to data provided by the American Immigration Council (AIC), approximately 28,000 asylum applications are granted each year. If you are considering seeking asylum, you need to know how to bring a strong, compelling legal claim. This raises an important question: Who is eligible to seek asylum?
Asylum: Understand the Basics
As explained by United States Citizenship and Immigration Services (USCIS), asylum in this country is offered to people who are seeking protection because they have already been—or are likely to be—at risk of suffering persecution on protected grounds if they stay in or return to their country of origin. The examples of protected grounds are: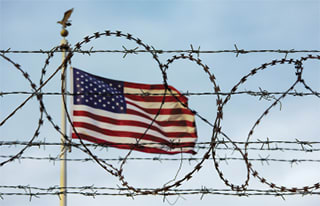 Race
Religion
National origin
Social group
Political views
"The social group is open to any characteristics that cannot be changed that they're being persecuted for," says Richard Fleischer, an immigration attorney at The Fleischer Law Firm in Cincinnati. "Say, women from a certain country abused by their husbands, or a country that persecutes people because they are gay."
It should be noted that there are technically two types of asylum claims: affirmative and defensive. With an affirmative claim, the asylum applicant brings the issue to an immigration court first. In other words, they decide to initiate the process on their own. In contrast, with a defensive claim, an application for asylum is submitted in response to deportation/removal proceedings.
Understanding the Basis for an Asylum Claim
Even if you are filing for asylum in Ohio, federal law governs asylum claims. Depending on your circumstances, you can file in immigration courts or with USCIS (United States Citizenship and Immigration Services' asylum office).
One of the most important things to know about an asylum case is that there are only narrow grounds that can be used to establish the basis for such a claim. In other words, you cannot apply for asylum simply because life is 'difficult' or 'unpleasant' in another country.
"If you got into a fight with a business partner, and they threatened to killl you," says Fleischer, "you have every right to be afraid. But that doesn't fall into one of the five grounds of asylum."
Asylum seekers must be able to establish that they meet the definition of an asylee under American law. They must have a credible claim that they face persecution on a protected basis.
A person is allowed to file an application for themselves, their spouse, and any unmarried children under the age of 21. Eventually, the asylum office will interview the applicant. The examiner at the asylum office will look to see if you have been persecuted in the past, before you came to the United States. If you have been, then there's an assumption that, if you go back, you will be persecuted still—unless country conditions have changed, says Fleischer.
If you have not been persecuted in the past, but believe you will be in the future, you have to prove that you have a well-founded fear. According to Fleischer, sometimes that's easier to show than others.
"Fairly recently, you filed and you're first come, first served," says Fleischer. "But there's so many filers, that they're years behind the actual interview at the USCIS asylum office—which is terrible. I have people from different countries who have been waiting three years or more before an interview."
You Should Be Represented By an Ohio Immigration Lawyer
Ultimately, the success of an asylum application will depend on a person's ability to present a strong and credible claim. It is highly recommended that asylum applicants seek guidance from an experienced Ohio immigration lawyer.
A lawyer will be able to review the key elements of your case and help you build the most effective claim before an immigration court or USCIS asylum office. The relevant evidence in an asylum claim can come in many different forms, from documents and records, to personal affidavits and sworn witness statements.
"Over my 46 years, I've [represented] people from many, many different countries. It can be a cruel world out there," Fleischer says. "If the facts are there, it doesn't matter what country you're from."
For more information on this area of immigration law, see our immigration overview.
What do I do next?
Enter your location below to get connected with a qualified attorney today.
Additional Immigration articles
Attorney directory searches
Helpful links
Find top lawyers with confidence
The Super Lawyers patented selection process is peer influenced and research driven, selecting the top 5% of attorneys to the Super Lawyers lists each year. We know lawyers and make it easy to connect with them.
Find a lawyer near you