A Few Words About Immigration
Three Portland attorneys cut through the campaign rhetoric
on July 5, 2017
Updated on July 27, 2022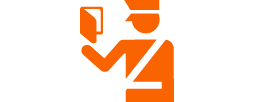 Immigration has been a hot topic this election season, so we asked several Portland
immigration attorneys
for their thoughts. Turns out they didn't always agree with what's being said on the campaign trail. 
Myths
Take mass deportations. "It's a totally ridiculous idea to get rid of the people who are here undocumented," says Brent Renison of Parrilli Renison. "It would hurt the U.S. economy, and it would be impossible."
Amanda Gray, of Parker, Butte & Lane, has been handling multiple cases of immigrants detained at a center in Tacoma, Washington, by the U.S. Immigration and Customs Enforcement (ICE).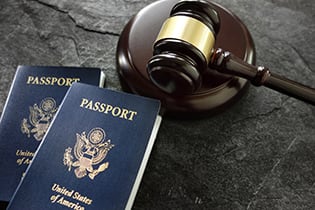 "Detention costs taxpayers millions of dollars each year," she notes. She says some of the detainees have committed no offense other than entering the U.S. without documentation. As Nicole Nelson of Nelson Smith points out, "It's not a crime to be here; it's an immigration violation." 
And what about so-called "anchor babies": babies born in the U.S. that allegedly allow foreign mothers to stay here? 
"It's not that simple," says Renison. "You would have to wait until your child gets to be 21 [to petition for residency]. Then you'd have to leave and wait for 10 years outside the U.S. And then you could immigrate." 
But aren't undocumented immigrants and asylum seekers living off welfare? 
Not in Oregon, says Nelson. "Even lawful permanent residents are barred for the first five years from getting any welfare benefits," she says. 
Time for an overhaul
Renison says what's really hurting the U.S. economy is the failure to pass immigration reform in Congress. 
So what would each of these attorneys recommend for the immigrant population? It depends on their area of U.S. immigration law.
Nelson, who speaks Spanish, says about half her clients are from Latin America and Mexico. She would like to see an American system that is more flexible and offers more hope. "There are little things that can be done to improve things," she says, "but, boy, we are in desperate need of an overhaul."
Renison's firm focuses on facilitating the immigration of highly educated and talented people for clients such as Laika, the Portland animation studio, and he would like to see laws affecting international business revamped. "The laws restrict legitimate global business practices, like access to global talent, so that our U.S. domestic industries can't be competitive globally," he says. Furthermore, he adds, current laws "restrict family reunification and family unity."
Gray, who worked at an immigration clinic while at CUNY School of Law, also talks about family when it comes to another immigration policy. "Our leaders in Washington need to take a hard look and revise the detention bed mandate," she says. "This heavy-handed policy forces ICE to arbitrarily maintain a daily detention population of 34,000 people, too often resulting in the unlawful detention and deportation of people who pose no danger whatsoever to society. It's been absolutely devastating to families." 
Other Featured Articles
New Yorkers are still able to dream