Fighting a Claim Denial After an Earthquake, Landslide or Wildfire in California
What to do about insurance denial when your home is burning
on September 27, 2017
Updated on January 26, 2023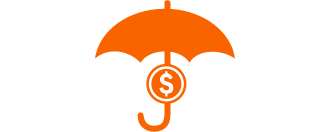 It seems like every year a major quake or fire hits the state of California, causing devastation, tragedy and an influx of insurance claims. Even worse: A staggering number of people are left uninsured and undercompensated afterward. With that in mind, it's a good idea to be aware of insurance coverage tips in case the next natural disaster hits near home.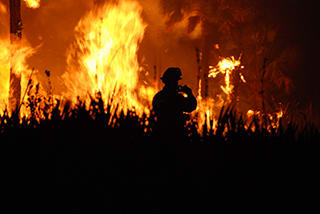 "After catastrophes, you see these things crop up," says
Ricardo Echeverria
, an insurance litigator with Shernoff Bidart Echeverria in Claremont.
Too many Californians have learned the hard way the financial and emotional toll these major disasters can take.
Make Your Claim Immediately
Every insurance carrier has hard deadlines that require the insured report their claims from fire damage, water damage, etc. Do not wait to see if a small problem gets worse because the deadline may expire, potentially leaving you with nothing. "It's best to be on top of it, make your claim, and give all the information that you have," Echeverria says.
"Most insurance policies have a contractual limitation period, meaning you have X amount of time to sue on a claim and most are shorter than the statute of limitations on a claim. For a lot of property insurance policies in California, it's a one- or two-year period. When the Northridge earthquake hit, some people had experts come out to look at their home and, despite some cracking in the stucco, said the house looks fine. It wasn't until seven or eight months later, when someone went into a crawlspace beneath the home, that they saw a major issue. … There can be a delayed discovery in an earthquake case because you may be justified by not knowing there was a problem. Contrast that with a fire case: When your house is burning down, you know you have to file a claim right away."
The homeowner, or insured, is responsible for proving a loss and damage during the policy period. When that is satisfied, the burden then shifts to the insurer to prove an exclusion under its policy, should it choose to deny it.
Insurance Can Be Confusing
Your homeowners' insurance is established based on the history, topography, weather changes, averages and types of events that have happened in your area. From these, probabilities are calculated and predictions are made—what insurance companies call your level of risk, which in turn sets your rates and eligibility for coverage.
Earthquake requires a separate policy from fire, which is statutorily mandated to be covered in property owner's insurance, "but the problem in California is that it's expensive and the deductibles are huge," Echeverria says. This means a lot of people don't seek earth movement insurance at all, which also encompasses landslides.
Another problematic area, he notes, is extended cost coverage. "Before the Northridge earthquake, everyone had guaranteed replacement cost coverage. Meaning, if your house is damaged in an earthquake or burns down, often it costs more than your policy limit because there are a lot more homes that need to be repaired, so the costs of materials go up, there's more demand for contractors, and prices go up. The guaranteed replacement cost coverage did just that: guaranteed the replacement of your home. But then in '95 and '96, the industry shifted to extended cost coverage. It makes it sound like you're getting more, but you're getting less. You have a policy limit, plus an extension—could be 25 percent, 50 percent, and I've even seen 100 percent. But, it creates a finite cap to that limit. So you find in later catastrophes, like the '03 and '07 fires, that in about 90 percent of the cases we handled people were underinsured. The cost to fix was more than that."
You have the option to sue the agent for negligence, but often it's viewed as the homeowner's responsibility to get enough insurance. "I tell everyone to take a close look at your policy, and if you take it to a contractor they'll tell you the number isn't enough to replace your house. Just like you go to the doctor for a checkup, you should also go to your insurance agent and check on your coverages. Just don't accept the, 'with the extension your number should be appropriate.' I've seen too many people be underinsured. It happens all the time," Echeverria says.
The Adjustment Period
Before Echeverria becomes involved, usually there is some back-and-forth between the insured and carrier. "Adjustment of a claim is a process—particularly in property damage claims. Rarely do they agree on the cost to fix." A common agreement is on the scope of work, he says, if there's partial damage to, say, a floor or roof. If you fix the damaged part but it doesn't match the older part, you're entitled to have it look consistent but it often creates pushback from the insurance company.
"Get as much as you can, and come to me when you're at your wits end, can't get any more, but are entitled to more," Echeverria says.
If Your Claim is Denied
You have the option to file a lawsuit as bad faith and/or breach of contract. "With breach of contract, you have to prove you're right under the terms of the contract," Echeverria explains. "Bad faith is proving they unreasonably withheld benefits without proper cause. It's a higher standard, but if you prove it you're entitled in California to recover attorney's fees and emotional distress. If you prove it wasn't just unreasonable, but constituted malice, oppression or fraud, then you can get punitive damages."
You have two years after a claim denial to file
a bad faith suit
, and four years for breach of contract.
Each case is very factually dependent, Echeverria says, and insurance companies will be prepared to debate every last detail. Often trials become a battle of expert opinions.
"This is an actual case, for example: A house is sitting on a hill; wildfires come through and destroy all the vegetation, which held the ground in place; rain comes through and house slides down the hill," Echeverria says. Insurance would argue earth movement, but Echeverria sought experts to testify that: "If the fires didn't occur, this house had survived similar storms in the past because it was stabilized by the vegetation. Under California law, you look to the deficient proximate cause, and would argue the fire was the real reason for the loss."
Many cases are settled before the trial phase, but sometimes the process can last for several years. "It's a difficult predicament," Echeverria says. "Usually they're paid some amount of money [for their claim] and the dispute becomes the amount, but they then have a choice: Do they take that and build something not as good as before, or hold off until they see if they get more from the lawsuit before building anything? It's difficult." Accepting money from the carrier does not preclude you from seeking additional funds from a suit.
Insurance attorneys are paid by contingency, meaning a fraction of what is recovered. Having a
knowledgeable lawyer
represent you can make a significant difference to your outcome.
Be likewise mindful of potential fraud that accompanies disaster situations. Common schemes include fraudulent inspectors, contractors, representatives of disaster aid, or requests for donations. Always ask for proof of credentials, and do not provide personal information unless you have verified the legitimacy of the source. There is no fee to apply for disaster assistance.