Does My Life Insurance Policy Cover Suicide?
In Florida, accidental death and dismemberment policies are more likely to have exclusions
By Adam Langino | Last updated on February 8, 2021
Jason Turchin, a personal injury attorney in Weston, Florida, sees approximately 100 insurance-claim cases enter his firm's doors per year. Generally, only one or two of those involve suicide exclusion claims—but that doesn't make them any less important.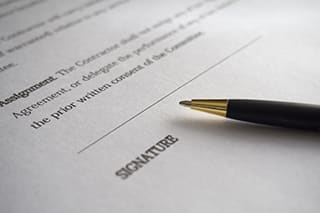 "If there's a suicide, the average person may not know what type of life insurance they have, and when it might apply, or when there's going to be an exclusion," he says, noting that often when there a suicide clause exclusion, it's because the deceased had an accidental death and dismemberment (AD&D) policy, or a term policy.
AD&D plans are generally cheaper, because they only apply in the event of an accident. As for a term policy, that simply means the policy will expire after a certain set of years. A whole-life policy, on the other hand, will last a lifetime, and will generally cover suicide—if the death occurs more than two years after the date the policy becomes effective.  
Florida has a two-year incontestability statute, which, according to Turchin, generally means that, as long as the policy has been in effect for more than two years, the insurance company cannot contest it for any reason other than non-payment of premiums. In an instance of suicide, "as long as it's a whole-life policy and there are no exclusions in the policy—and the death occurs at least two years after the policy's effective date, it should still pay out the benefit," he says.
"Anything within the two years," he continues, "may be excluded by the policy language, or may be excluded because of a material misrepresentation on the insured's health or mental health at the time of the application process."
 For example, say someone has had suicide thoughts, has seen a mental health specialist, and didn't disclose that information on their life insurance policy. "If the person dies within two years of the policy becoming effective, even if there was not an exclusion, the company may investigate that claim for a material misrepresentation during the policy application period," Turchin says. "And the insurance company will argue, 'We never would have insured this policy had we known that.'"
Even if the deceased's insurance is an AD&D plan, you may still be able to recoup their benefits. "It's hard to tell sometimes, if somebody is taking a lot of pain medication and they die of an overdose," Turchin notes. "Did they intend on overdosing? Or, was their pain threshold so great that taking 10 pills still didn't kill their pain—but it ends up killing the person accidentally?"
If Turchin's firm gets a call, and there's any question the coverage might apply, they'll generally take the case. "Oftentimes," he says, "these are worth looking into—especially because there's no standard policy language."
Insurance attorneys work on a contingency fee, meaning the client doesn't ever have to pay out of pocket; the attorneys only get paid if there's recovery for the insurance claim. Since they don't get paid by the hour, there's no incentive for an insurance attorney to work on a case unnecessarily. 
Once a firm has taken your case, the lawyer will contact the insurance company to get a copy of the policy. They'll also request one from the beneficiary or a family member of the deceased. Turchin will then send a demand letter for the policy benefits, and the company will either respond by paying said benefits or with an explanation as to why they are denying or delaying coverage. Often, if the company continues their denial, Turchin will then file a declaratory judgment action against the insurance company, wherein he'll ask a judge to declare that the coverage applies.
He notes that Florid has a statute that states, generally, if you file a lawsuit because your insurance claim was denied, the insurance company has to pay your attorney fees if you win the case. To receive that benefit, however, you must wait 60 days from the date of the denial—or when coverage should have applied. After waiting the 60 days, Turchin will then file a lawsuit.
Of course, discovery follows, as does taking testimony and depositions from doctors. "We often can get a copy of all the documents the insurance company relied on to make their denial, so we can see if there's anything they may have missed in their analysis," says Turchin. "Generally, these cases either get resolved on summary judgment, they get settled, or they go to trial."
Turchin notes that federal court cases a often resolved in about a year from filing, and state cases take approximately two years on average. His firm has had cases settle as fast as within 20 days of filing.
 "In Florida, if there's any question of whether or not coverage should apply, the courts generally defer to affording coverage, not denying it," he says. "If people ever have a question on a claim that was denied, let a life insurance attorney like us review it. Oftentimes, there's a lot of mistakes that the life insurance companies make."
For more information on this area, see our insurance coverage law overview.
What do I do next?
Enter your location below to get connected with a qualified attorney today.
Attorney directory searches
Helpful links
Find top lawyers with confidence
The Super Lawyers patented selection process is peer influenced and research driven, selecting the top 5% of attorneys to the Super Lawyers lists each year. We know lawyers and make it easy to connect with them.
Find a lawyer near you