Make Insurance Part of Your Hurricane Preparedness in South Florida
Before hurricane season hits, see if your insurance will leave you underwater
By Susannah Nesmith | Reviewed by Canaan Suitt, J.D. | Last updated on October 13, 2023 Featuring practical insights from contributing attorneys Donna Stockham and Hugo V. Alvarez
Use these links to jump to different sections:
When it comes to hurricane preparedness, most South Florida residents know the drill: Stock up on batteries, flashlights, and bottled water.
But attorneys who deal with homeowners' claims urge Floridians to familiarize themselves with something else before the next storm: their homeowners' insurance policies.
Check Your Home Insurance Coverage Requirements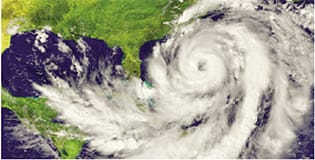 If you have a home mortgage in South Florida, you're probably required to have both windstorm and flood insurance. However, coverage for property damage varies widely.
"Look at your deductible," suggests Donna Stockham of the Stockham Law Group. Make sure it's not too high to be useful. "A lot of folks are pretty much self-insured because they can replace their whole roof without reaching their deductible. That can be devastating."
This is true not just for windstorm insurance, she says, but also for flood insurance. Most South Florida property owners can obtain federally subsidized flood insurance, though it is not available for certain areas on barrier islands, where homeowners have to purchase more expensive, unsubsidized insurance.
Many insurance agents and attorneys recommend doing so, even if it's pricey.
Additional Homeowner Insurance Tips
Beware of unlicensed contractors. Check the state Division of Professions Construction Industry Licensing Board's website to make sure your workers are licensed.
Check the caps on damages for things like mold or water damage in all your policies, not just your hurricane insurance. Those caps might have changed since you got the policies.
Like homeowners policies, standard flood insurance policies don't cover everything, so be sure you know what's included.
Don't Expect To Get Bailed Out if You're Underinsured
One thing property owners should not do, Stockham says, is expect FEMA (the Federal Emergency Management Agency) to bail them out after a natural disaster if they're underinsured. "They may come in and help the community [with clean up and disaster assistance], but they're not going to come in and rebuild your house just because you don't have flood insurance," she says.
The federal agency does offer emergency grants, but those typically do not cover all necessary repairs or replace all losses.
The Small Business Administration offers low-interest loans to help property owners recover from a disaster due to severe weather, but these must be paid back.
Rising Construction Costs and Insurance Coverage
Hugo Alvarez of Cole, Scott & Kissane in Miami advises clients that construction costs in the state of Florida may have risen since they bought their homes. "If you took your policy out 10 years ago and you're still in the same home, the replacement cost was much lower than it's going to be today," he says.
"You need to think about, 'How much is it truly going to cost me should my home be blown away by a hurricane now?'"
Renewal time is a good opportunity to make sure a policy covers the true replacement cost of your home. It's also a good time to shop around for policies that may cover more at a lower dollar amount.
Policyholders should not only look at what their own policies cover but also check their homeowners association's policy, which may have a high hurricane deductible that would require special assessments to repair hurricane damages.
Be Mindful of Insurance Claims Process Timelines
Both Alvarez and Stockham note there are strict timelines for filing claims with insurance companies.
"If you have a flood claim, you have to get on the phone with a lawyer very quickly," Alvarez says. "Certain notices have to be filed within certain timelines, or those claims are forever barred."
Stockham notes that she had clients with wind damage from Hurricane Wilma who didn't realize how extensive the problem was until it was too late to file a claim. "They look at it and think they just need to replace a few roof tiles, and it would fall under the deductible," she says. "Then it starts raining, and they realize, 'Wow, the roof is in bad shape!' My advice is always to get a professional out to look at your house." 
Find an Experienced Insurance Coverage Attorney
if you have a hurricane-related insurance claim or questions about timelines to file under your policy and Florida law, use the Super Lawyers directory to find a local insurance attorney for legal advice and guidance.
For more information on this area, see our insurance coverage law overview.
What do I do next?
Enter your location below to get connected with a qualified attorney today.
Additional Insurance Coverage articles
Attorney directory searches
Helpful links
Find top lawyers with confidence
The Super Lawyers patented selection process is peer influenced and research driven, selecting the top 5% of attorneys to the Super Lawyers lists each year. We know lawyers and make it easy to connect with them.
Find a lawyer near you