Will Insurance Companies Pay My Claims?
How the homeowners insurance game is played in Michigan
on September 1, 2006
Updated on July 28, 2022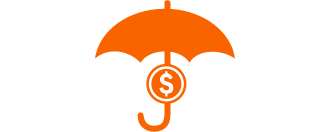 Few states beat Michigan when it comes to available homeowners insurance, but the industry may not be a source of pride for the Great Lakes state.
"Michigan is one of the few states where you can't sue an insurance company for bad faith. Michigan has exempted insurance companies from the Consumer Protection Act (CPA)," says Michael Fabian of Fabian, Sklar and King in Farmington Hills, a firm specializing in property-damage claims. Fabian is editor of Michigan Insurance Law and Practice.
CPA exemption means that a homeowner or policyholder who takes an insurance company to court for wrongfully denying a claim or for not paying in a timely manner pays his own attorney fees—even if he wins, Fabian says. Mark Dailey of Melamed, Dailey & Milanowski in Huntington Woods, with more than 23 years of experience in property insurance, explains the importance of timeliness.
"Michigan law provides that an insurance company must respond to satisfactory proof of loss within 30 days," he says, but adds that the company often denies receiving satisfactory proof. Charles Browning, an attorney at Plunkett & Cooney in Bloomfield Hills who has represented insurance companies for 24 years, says insurance companies give homeowners the benefit of the doubt on lost household goods—even if all records have been destroyed in the catastrophe. "I think if you asked 100 homeowners if they are happy with the result of their claim, most will say 'yes,'" he says.
Maybe you should ask your neighbors if they feel their property is in safe hands.
Other Featured Articles
Making sense of the confusion in New Jersey insurance law