Can I Sue a Studio If It Steals My Idea?
How to wage a legal battle over theft of ideas during a Hollywood movie pitch
By Benjy Schirm, J.D. | Last updated on July 28, 2022
One of the quintessential American dreams for those in Hollywood is writing a script and getting the greenlight. But what happens behind closed doors at pitch meetings can sometimes be misunderstood by those in the room. Sometimes studio execs and producers pass on pitch ideas, only to turn around and make a major motion picture with the same premise, usually because they have heard a similar pitch before or already have a similar project in the works. What can you do if you're on the short end of that stick?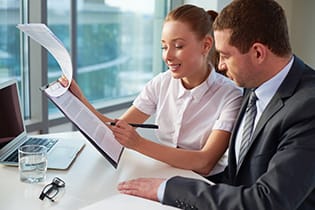 In California, you have the right to protect a pitched idea under an implied-in-fact contract theory. A copyright will only apply if the script itself is written or put into a tangible form. "An idea submission claim says, 'You didn't rip-off my script, you ripped off my idea,'" says entertainment litigator-turned mediator Bruce Isaacs. "Ideas aren't protectable under copyright, but they may be protectable in California, under contract. But such cases are very difficult to win."
To successfully make an idea submission claim, one must have conditioned the transfer of the idea on the basis that they would get paid if the studio were to use it. Precedent says the contract is not a bargain for the idea itself, "but for the services of conveying that idea."
You have a case, Isaacs says, "only if you made it clear you were disclosing it for compensation, and if they ever used it, they would compensate you for the use of the idea. If you said the right words, gave them a chance to say no and you didn't just blurt out your idea, you can assert that the studio got this idea from you, and you can be compensated for that idea, but such cases are very hard to win."
The reason you likely haven't heard about these kinds of legal disputes, Isaacs says, is that most are resolved privately—"either at the mediation stage or in arbitration, and both of these processes are confidential."
Claims related to idea submission and copyright infringement are usually brought by a third party who doesn't have a signed contract with an arbitration clause, Isaacs adds, and therefore they must file a lawsuit rather than arbitrate a dispute. If one is alleging copyright infringement, the case must be filed in federal court. While idea submission claims are based on state laws, often the claims are filed at the same time and the court will join them together in federal court.
"The court, especially in literary property cases, will almost always grant a motion to dismiss or summary judgement in favor of the defendant, which are the studios," says Isaacs. "It's really hard for a plaintiff to win one of these cases. So, the copywrite claim usually goes away. The court will rule on the idea submission claim at the same time, and they almost always punt on the state law idea submission claim by saying, 'With no copyright claim available any longer, we at the federal court don't have jurisdiction,' so they send it down to a state court."
Idea submission claims are difficult because of the burden of proof. "If you think you wrote Terminator and you think your script or treatment has been used, you must show that you or your people had access to that script or treatment and that they are substantially similar," Isaacs says.
In a copyright claim, the court has to look at the similarities and determine if it rises to the level of protectable expression. If it's not a new or fleshed out idea, then the law won't protect your pitched idea.
No matter what, the best advice is always to think before you start shopping your idea around. Even with a great idea, if you don't have copyright protection and give proper legal thought to what you've created, it could be gone before you had a chance. Consider contacting a law firm and seeking legal advice from a reputable and experienced attorney to put in place the proper protections beforehand, or after a pitch, when you have reason to believe your idea has been stolen.
For more information on this area of intellectual property law, see our intellectual property overview.
What do I do next?
Enter your location below to get connected with a qualified attorney today.
Additional Intellectual Property articles
Related topics
Attorney directory searches
Helpful links
Find top lawyers with confidence
The Super Lawyers patented selection process is peer influenced and research driven, selecting the top 5% of attorneys to the Super Lawyers lists each year. We know lawyers and make it easy to connect with them.
Find a lawyer near you