An Intellectual Property Lawyer May Save Your Idea
When inventors should call one, and what to avoid beforehand
on October 31, 2018
Updated on January 26, 2023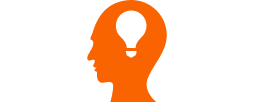 When you have that flash of brilliance and you think you have something innovative that the world needs, your best move may not be to your laboratory or workshop to make sure you can make it happen. Instead, your first call should be a lawyer.
"We offer a freedom to operate analysis, where a client will say, 'We are designing this product and want to make sure that we aren't infringing on any patents.' We will go out and do a search of current patents and come back to them and say what they can and can't do," patent attorney Joaquin Hernandez says.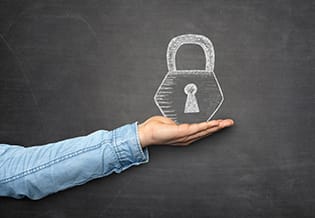 Some patent attorneys can even help with the design. "If inventors are being proactive, as they should be, they can come to us before they ever design anything related to the product," Hernandez continues. "If they are in the process of designing a product and a patent is found that they would be infringing upon, many times, there is room for a design around in the early stages."
This can save a lot of money down the line. If you have an attorney with engineering and patent law experience, they can help you design around existing patents to make the inventing process as smooth as possible.
When Do I File a Patent?
Outside of the creation of your product, you must protect your intellectual property legally or risk having it be stolen. In terms of when to file a patent application, you have a year from the date you publicly disclose the invention or you offer to sell your invention.
"Many American companies know this and file applications well before a public disclosure," Hernandez says. "Many foreign countries see the public disclosure of an idea as a bar to receiving a patent as well. Most countries don't give you a grace period at all. An inventor may come in and have publicly disclosed two months ago and they will be fine in the U.S., but oversees they will not be protected. In terms of timing, you always want to file your patent application before there is any public disclosure."
How To Prevent a Public Disclosure
If you discuss an idea in a bar or online, it very well may be considered a public disclosure. One way to avoid a public disclosure is to have a Non-Disclosure Agreement (NDA). For example, if you have a company that is designing or even creating parts for your invention and have a NDA with them, it is not considered a public disclosure. NDAs can be put in place before speaking with a financial backer, as well.
If you have a meeting and no NDA in place, Hernandez says it may not be a deal-breaker, but it certainly isn't the safest way to operate. "Often companies may know you don't have a lawyer and they will be proactive about it. Here's how that works: You'd come and pitch your idea without an NDA. They then steal your idea, as it isn't legally protected. Then you will come back and claim they stole your idea, which is terrible publicity on their part."
Often, companies just won't talk to individuals without an NDA in place.
If you have already told everyone at the bar, posted plans online and spoke with possible investors, you may still have a reason to file. If you've made a public disclosure or aren't sure your invention is new, you may still have reason to call a patent attorney.
"There are reasons to file a patent application regardless of their chances because they can claim patent pending at that point," Hernandez says. "If they are going into a meeting, they not only want that NDA, but if they have patent pending, it lets third parties know that they are the inventor and they may have a patent issue on that idea in the future."
All of these hints for inventors are only scratching the surface of what should be considered before an inventor moves forward with their designs. To fully protect yourself, you must contact a law firm and seek legal advice from a reputable and experienced intellectual property attorney.
For more information on this area of law, see our intellectual property overview.