What is Fair Use versus Infringement in North Carolina
When using a copyrighted work is not infringement
By Katrina Styx | Last updated on January 26, 2023
Use these links to jump to different sections: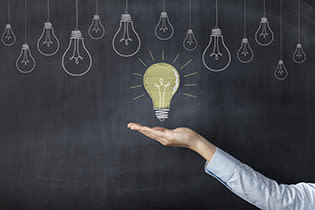 You see a photo on Google that would be a perfect illustration for your how-to blog post. You see that other sites have used it, too, so it should be OK to simply republish, right? Not necessarily. "Available online does not make it public domain," cautions
Thomas Varnum
, an intellectual property attorney in Wilmington, N.C. "And just because you found something on Google Images and it was just really easy to use, it does not make it fair to use." However, under what is called the "fair use" exception, the law does allow the use of someone else's copyrighted work—such as a song, a photograph, a painting, literature or other types of expressive work—without their permission. According to U.S.
copyright law
, reproducing a copyrighted work "for purposes such as criticism, comment, news reporting, teaching (including multiple copies for classroom use), scholarship, or research, is not an infringement of copyright."
Four Fair Use Factors in the Statute
Determining if your intended use qualifies as fair use or not can get complicated. The first step is to understand if the original work is protected under copyright. Works published before 1924 are in the public domain, meaning they can be used freely. After that, there are several factors to consider. "It's kind of messy for older works," Varnum says, "but if it's something that was created in the last 30, 40, 50 years, you should assume—as long as it is an expressive work that would qualify for copyright protection—that somebody owns the copyright interest." For copyrighted material, the Copyright Act considers four key factors to establish fair use, "but a whole lot of case law goes into how you apply those four factors," Varnum says. "And it is inherently a case-by-case, hard-to-predict analysis, so it is notoriously fact-sensitive." The four factors of fair use analysis are:
What is the nature and purpose of your use? Specifically, is it transformative?
What's the character of the existing copyrighted work?
How much of the work are you using?
What effect does your use have on the existing copyrighted work in the market?
"All of the factors matter," Varnum adds, but it's the first—the nature and purpose of use—that tends to be the most important one. "You can't just repurpose or repackage the original and not really transform it into a new work that's substantially different." An example of transformative fair use is parody, which takes an underlying work and transforms it to create some sort of commentary. On the other hand, putting someone else's lyrics to your own music would likely fall under copyright infringement.
Common Misconceptions of Fair Use Doctrine
Although the fair use exception as written in the statute seems fairly straightforward, there are no bright-line rules, Varnum says. Here are a few common misconceptions:
Guaranteed fair use: Some people believe that educational use is always fair, or fair use applies if you use less than a specified length of the original work—for example, using less than 10 seconds of someone else's video footage in your documentary. Those facts might make a fair use argument more likely to succeed, but they're not a guarantee, Varnum says. A full assessment will still need to be made.
Giving credit: Simply attributing a copyrighted work does not make it fair use. For example, if you download an image from a website and reuse it with credit to the photographer, you haven't met the standards for fair use. "It's not a real part of the analysis," Varnum says. "And actually, there are some potential risks with doing that when it comes to other laws, like right of publicity, if you put somebody's name on what you're doing and you didn't have their permission."
Morality: "One that I often see is a misconception that the morality or the bad faith versus good faith is really important," Varnum says. While it sometimes does bleed into arguments, it's not a legal element of establishing fair use.
Advice for Both Sides: Copyright Owner and Unauthorized Use
Whether you're unsure if fair use applies to you or you want to protect your own copyright, an experienced
intellectual property attorney
can help. There are aspects of the law both sides need to consider. If a copyright holder challenges your use, you'll have to prove the exception applies. "[In] North Carolina, the Fourth Circuit refers to fair use as an affirmative defense. So the burden would be on the person claiming fair use to raise it as an affirmative defense. … And you would need to show the elements are met." If you're a copyright holder who believes someone's fair use claim is incorrect, "call me," Varnum says. He adds that how you dispute a fair use claim can vary depending on where it's being used. If it's on a website that allows users to upload their own content, copyright holders may be able to leverage the Digital Millennium Copyright Act (DMCA) to have the platform remove the content. "Beyond that, it's a case-by-case scenario as far as how to approach potential infringement," he says. "I've seen [cases] where it makes the most sense to go right to court and seek an injunction. Way more often than not, it starts with a letter or phone call to oppose the usage." For more information on this area of law, see our overview article on
intellectual property law
.
What do I do next?
Enter your location below to get connected with a qualified attorney today.
Attorney directory searches
Helpful links
Find top lawyers with confidence
The Super Lawyers patented selection process is peer influenced and research driven, selecting the top 5% of attorneys to the Super Lawyers lists each year. We know lawyers and make it easy to connect with them.
Find a lawyer near you