Testing the Waters of International Family Law
There's no "one answer" when multiple countries are involved
By Andrew Brandt | Last updated on April 25, 2022
Even compared to other areas of the law, when it comes to international family law, there is no cookie-cutter solution; every single case—whether it involves divorce, a custody dispute, or potential relocation—hinges entirely on the finer details.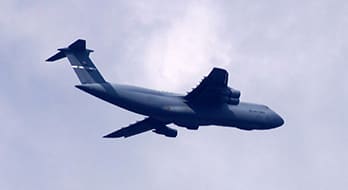 "When you get into international law, there's never one answer that's going to apply," says Jay P. Dahlin, a family law attorney in Chicago. "You're dealing with 160 different countries. And even then, to say there's 160 different sets of laws is an oversimplification—because in the United States we have 50 different sets of family laws within this one country."
Dahlin has worked on cases all over the world, including those wherein he and another attorney are working in Illinois while a corresponding case is taking place in another country. In such instances, they have to figure out which court actually has jurisdiction.
"When you're working an international case, you have to be conscious of the other jurisdictions in which the contract is going to be interpreted or try to be enforced," he says. "If you've got a case where mom's from Mexico and dad's from the United States, you want to be conscious of having a contract that's going to work in both countries—that the authorities in Mexico are going to honor it just as the authority in Chicago in the United States are going to honor it."
If you're seeking an international family issue, you're going to want to meet with an experienced attorney—as only they know what can lead a case to a close. "I've had clients, already divorced in another country or are getting divorced in another country, that need administrative and logistic help to put their judgments into effect. In that instance, what I'm looking for is the underlying financial data that gave rise to their contract, and information that's going to help me put that contract into effect here," Dahlin says.
"If this is a custody case, if it's a child abduction case, what I really need to understand is the citizenship, travel history, relationship between the parties and with the children, documentation on the terms of parenting that led up to the need for mitigation."
If your case involves child custody, "It can be as straightforward as a French husband and an American wife are getting a divorce and they have a couple of kids, and they want a custody judgment that's going to be enforceable not only in Chicago but in France as well—so somebody knows that when the kids go to France, they're going to come back," Dahlin says.
More often than not, Dahlin is looking to international treaties to determine who has precedent. "It's important to know whether the other country is a signatory to the Hague Convention or not. And, also, whether they are a country in compliance with Hague, because there are some countries that might be signatories but don't practically enforce the treaty," Dahlin says. "Often, your judgment here isn't worth the paper it's written on there. India is an excellent example, China is an excellent example. In those scenarios, you have to take other precautions or even open separate actions in establishing court orders pursuant to their rules and laws."
If you are talking about two Hague-compliant countries, most of the time, if children are involved, it's going to the court that's in the jurisdiction wherein the children are located.
Dahlin notes that a lot of international family law cases arise from a relationship with an American expat, wherein the relationship falls apart in another country, and the expat wants to move back to the States with the kids. "I don't really care that the Mr. and Mrs. were married in Italy," says Dahlin. "What I'm interested in is what country are they living in when the marital problems arise, and when a divorce or a custody action is going to be filed. That's a lot more important than where you got married and whether that residence is intended to be permanent or not."
The common reasons for a relocation involve work assignments or remarriage, Dahlin says. "Say the parties are already divorced, and mom is going to marry a British guy—and so she wants to move to London with the kids. The third scenario is going to be going-home scenario. Or say a Portuguese gentleman who came to the U.S. to get married, gets divorced and wants go back to Portugal. He's returning to his homeland."
Dahlin recently successfully litigated a relocation trial wherein he was able to get the mother the authority to move to Sofia, Bulgaria, with her son. "It required an analysis of what schools were like in Sofia, what the community was like and what extracurricular activities were available. I think people came in with a lot of preconceived assumptions that there's no way it could be as nice as somewhere like Chicago," he says. "In fact, the schools were at a higher standard, and the quality of education was higher there than it was here."
Perhaps obviously, international family cases can take a long time, and be expensive—especially because clients may be dealing with cases in separate countries occurring simultaneously. "But the number one deciding factor on how quickly a case moves is how cooperative the parents are," Dahlin says. "And the biggest driving factor in the cost associated with the case is the cooperation between the parties.
"I've had cases where it's expected that, after the divorce is over, dad is going back to Portugal and mom is going to stay here, and the kids are going to go to school in the United States, and spend summers in Portugal with dad," he continues. "So, we've got to draw up a custody judgment that's enforceable in both countries. That is not in and of itself inherently an expensive process—if the parties are in agreement or can at least be cooperative in getting the job done. It's when they start fighting … that it's going to be a very expensive and time-consuming proposition."
For more information on this area of law, see our overviews of international law, custody and visitation, and family law.
What do I do next?
Enter your location below to get connected with a qualified attorney today.
Attorney directory searches
Helpful links
Find top lawyers with confidence
The Super Lawyers patented selection process is peer influenced and research driven, selecting the top 5% of attorneys to the Super Lawyers lists each year. We know lawyers and make it easy to connect with them.
Find a lawyer near you