How to Enter Canada With a Prior Conviction
Legal tips for Americans hoping to visit the Great White North with a criminal record
By Trevor Kupfer | Last updated on January 26, 2023
Use these links to jump to different sections: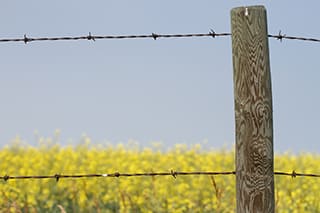 Stuart G. Friedman
is used to living on the border of Canada. The criminal defense and immigration attorney now works out of Southfield, Michigan, but had previously been in Buffalo and Detroit. He remembers days in downtown Detroit when he used to order takeout lunches from restaurants in Canada. "It was that casual a border," he recalls. "Then, things became significantly more difficult." A member of the Criminal Lawyers Association in Canada, Friedman has provided legal services to Canadians seeking waivers to enter the U.S., either temporary or permanent, as well as to Americans appealing to visit Canada who have been barred from doing so by the Canadian government. You will not be allowed to cross the border if you've been convicted of "serious criminality," Friedman says. "Article 36 of Canada's Immigrant and Refugee Protection Act (or IRPA) says you're not admissible if you've been convicted of two or more acts of ordinary criminality, or one act which has been committed within the last 10 years," he says. "Ordinary criminality refers to people who are convicted of what Canada would call 'indictables' and we would say are felonies." (Keep in mind: Some criminal offenses that are misdemeanors in the U.S.—such as assault and DUI or DWI—are considered felonies by Canadian law.) There are primarily three different ways in which a
criminal defense
and/or
immigration attorney
can help you visit Canada:
If you get your conviction set aside, you will most likely be admissible, Friedman says. "Canada will probably recognize and respect it. … I had one guy with six felony convictions who turned his life around and they were fine with it," he says. Even if you think you're clear, however, do not assume anything. "If this is the first time you're going there—say, on a business trip with your colleagues—I would run to the border ahead of time or find a reason to go separately, because it can take up to two hours," Friedman says. "You also don't want to take a late flight into Canada if you have cloudy admissibility issues. They don't want to detain you, nor do they want to let you in, so they'll be driven to send you on the first flight back home. My recommendation is to get there early, or fly into a border city like Detroit, Buffalo or Bellingham and cross by car because, God forbid, [if] you have to get more pieces of paper to establish your admissibility, you can drive back to the U.S. to a quick print shop, get what you need and then go back to the border. "Another tip I tell people who are convicted is to always keep a copy of your file. You have the burden of proof, not them."
Applying for rehabilitation through the Canadian consulate can be navigated on your own, but Friedman often recommends a lawyer. "The requirements for application for rehabilitation are that five years have passed since your last conviction and strong proof of rehabilitation," he says. "It takes about 18 months to get one, and, unlike the U.S. counterpart,
the I-192
, it is good for life and it is good for different types of entries. … For Canada, once you show rehabilitation, it's a one-stop shop—it's good for everything. If you want to marry a Canadian woman and move there, that's great; if you live in a border community and you like to visit a park, that's fine, too, and you never have to come back."
If you can't do rehabilitation because not enough time has passed, Friedman suggests this route. Formerly called a minister's permit, the temporary resident permit can allow U.S. citizens into Canada for a short visit period, extended stay or even regular visitation. "For example, I did one for a friend who was going to be a bridesmaid at a wedding in Toronto and had a DUI," Friedman says. "It was issued at the border, took about three hours, and wasn't a big deal. It can be done on your own or with a lawyer." The biggest tip Friedman has for these is "a cover letter that explains what you were convicted of, when you were convicted of it, why you're no longer that person, why you want to go and why you won't be a danger to the Canadian public." Friedman likens these decisions to the rulings on obscenity: They'll know it when they see it. But it's in the "compelling reason" sphere where he says a legal advocate could make a difference. If it's work-related, for example, it can help to show that your employer knows about your past and has been OK with it. And if it's something you have struggled with, like alcoholism, showing that you have sought out counseling and continue to do so can also help. Do not, however, try to do it on your own and, if you're denied, then turn to a lawyer to make it better. "You've now got all the bad entries in the system, and a new agent will go back to see they previously said 'no.' They're going to look at your file with an inkling of saying 'no,' and it'd be an uphill battle," Friedman says. "Be as honest and upfront as you can," he adds. "They will try to work with you. Most of them, I have found, are straight shooters. Trying to pull a fast one is not going to impress anybody." For more information on this area of law, see our overviews of
international law
,
immigration law
 and
criminal law
, or reach out to a law firm for legal advice.
What do I do next?
Enter your location below to get connected with a qualified attorney today.
Additional International articles
Attorney directory searches
Helpful links
Find top lawyers with confidence
The Super Lawyers patented selection process is peer influenced and research driven, selecting the top 5% of attorneys to the Super Lawyers lists each year. We know lawyers and make it easy to connect with them.
Find a lawyer near you