What is Medical Malpractice Law?
Your legal options when your doctor makes a mistake
on December 15, 2016
Updated on October 14, 2022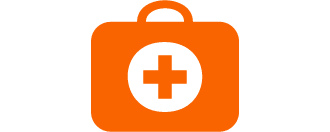 We should be able to trust our medical professionals to take care of us when we are sick. Usually, we can. But unfortunately, sometimes health care providers or pharmacists make mistakes that hurt us. When they do, the law provides a way for us to recover: medical malpractice lawsuits.
Medical malpractice is the technical way of saying medical mistake—mistakes that affect your health and wellbeing. In extreme cases, even, medical malpractice can lead to death. If you believe you have experienced medical malpractice, you may want to consider talking to a medical malpractice lawyer.
Overview
If you were injured by a health care professional's negligence, you might have a medical malpractice claim. Medical malpractice occurs when medical professionals don't completely perform their medical duties with a standard of care. The basics of a medical malpractice case are sometimes referred to as the four Ds: duty, dereliction, direct cause and damages.
Duty
A legal duty exists when a provider-patient relationship exists—which begins when you agree to receive medical treatment from a doctor and the doctor agrees to treat you. Where this relationship exists, the provider must treat you in line with reasonable professional standards, which are measured by the local area.
Dereliction
Your provider committed a dereliction of duty, or a breach, if they didn't treat you consistent with local standards. If you litigate your case, you may want to consider hiring an expert in the field who is qualified to testify to the professional standards in your area, as well as whether or not your provider's actions were consistent with them.
Direct Cause
In any negligence case, you will need to show that the injuries you suffered were a direct result of the other person's unreasonable behavior. This can be difficult in a medical malpractice case because there's usually already something wrong: That's why you sought medical attention in the first place. You will need to prove your case by a preponderance of the evidence, which means it's more likely than not that your injuries were a direct result of the provider's actions.
Damages
Finally, you must show that you suffered specific damages—aka actual harm. Sometimes these damages are quantifiable, like lost wages from the inability to work or additional medical bills to treat injuries. Other times, your damages may be mental or physical pain and suffering. Some jurisdictions have placed caps on the amount you can be compensated for non-monetary losses.
Common Types of Medical Malpractice
If you are evaluating whether you have a claim, it can be helpful to know what common claims are. It's important to remember that just because one of the following might have happened to you, you might not have a claim. You may find it beneficial to consult with a lawyer about whether the mistakes in your treatment rise to the level of medical malpractice.
Incorrect or delayed diagnosis
Sometimes doctors misinterpret symptoms and give patients incorrect diagnoses which can delay proper treatment. This usually doesn't amount to medical malpractice unless you can show that your doctor gave you a misdiagnosis where a competent doctor would not have. You will also need to show that the delay of your proper diagnosis led to specific damages, such as increased medical bills or a prolonged absence from work.
Surgical errors
A surgical error is a preventable mistake during surgery. Common surgical errors include operating on the wrong part of the body, cutting in the wrong spot, cutting a nerve ending, leaving something inside the body or administering anesthesia incorrectly. Surgery usually involves more than one medical provider, so you will need to determine which party or parties you want to include in your lawsuit. A key part of your case will be proving that the mistake was preventable and a surgeon following reasonable professional standards of duty of care would not have made the mistake.
Medication
Medication errors can occur at many points during medical care. A prescription can be written incorrectly either by your provider or the pharmacist filling the order. Someone can mishear or miswrite a dosage at the hospital, leading to too much or too little pain medication. Medications can be mislabeled by a manufacturer or a pharmacy. Sometimes your doctor or pharmacist can fail to warn you of drug interactions, side effects or allergy risks. If your claim rests on medication mistakes, you will want to make a special effort to identify who in the chain of medical care can be held liable. Often, you can allege more than one person is responsible.
Common Questions
Below are some common questions you might want to consider when meeting with an attorney for the first time.
What is the statute of limitations on my claim?
Do I have a medical malpractice case?
What kind of settlement can I expect?
Is my claim subject to damages caps?
How do I determine who is responsible for my injuries?
Finding the Right Attorney for Your Needs
It is important to approach the right type of medical malpractice attorney—someone who can help you through your entire case. To do so, you can visit the Super Lawyers directory, and use the search box to find a lawyer based on your legal issue or location.
To help you get started, you may want to consider looking for a personal injury lawyer who specializes in medical malpractice.
Why Should I Talk to a Lawyer?
Medical malpractice cases involve a lot of potentially liable parties and technical documents and claims. A lawyer will be able to help you get your charts and records, and they will have relationships with experts who can help your case. If you're interested in settling your case, your lawyer can negotiate the best arrangement.
A lawyer will further be able to anticipate potential problems with your case and advise you on how to approach them. They will also keep track of deadlines and file all the paperwork with the necessary courts and agencies, giving you one less thing to worry about.
Other Featured Articles
When to pursue a medical malpractice claim in Minnesota