Steps to Take After a Car Accident in Arizona
And tips for working with a personal injury attorney
By Ross Pfund | Last updated on May 11, 2022
Priority number one after a car accident should always be safety. "I get really concerned when I see people on the side of the interstate walking out into the road or standing in between two wrecked cars," says Alicia C. Funkhouser, a personal injury attorney with Ely, Bettini, Ulman, Rosenblatt & Ozer in Phoenix, "because we very frequently see secondary impacts with people who are looking at the scene of the accident and not looking where they're going."
And, of course, if you're severely injured, you should seek medical attention immediately. "The rest can truly be sorted out later," Funkhouser says.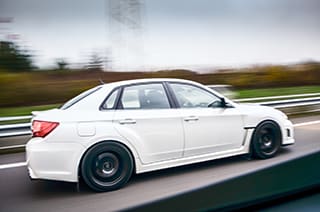 Aside from those safety concerns, one of the most important things you can do if you're a victim in an auto accident is to get photos of the other person's vehicle. "People are worked up about getting pictures of their own car," says Funkhouser, "but you can always have access to your own car later if you need to. You may never see the other car again."
Wide shots of the accident scene can also be helpful, as can the names and numbers of bystanders who saw the incident. "A lot of times the person involved in the accident has no idea how the accident happened, because they didn't see it coming," she says. "So getting the names and phone numbers of anybody that might be able to shed some light on what happened is also really important."
Funkhouser says that while you want to avoid a confrontation with the other driver, having a conversation is fine. "You can talk," she says. "We're human beings. If you caused the accident, it's OK to be kind to the other person and say you're sorry. It seems like people get so worked up about being sued, but if the accident was your fault, you're probably going to get sued regardless. And people are much more agreeable if they don't have bad feelings on top of what happened. So, to me, it's okay to apologize."
That said, be wary if the other party tries to talk you out of contacting the police. "It's almost always better to have a police report and better to have all those things documented."
She adds: "If somebody doesn't want to call the police and is going to leave the scene, taking a picture of not just their license plate, but also the individual that hit you—if you can do so safely—is going to be important because otherwise you're not going be able to identify who it was that hit you."
Because virtually every personal injury lawyer offers a free initial consultation, it can be useful to discuss your accident with an attorney. "People are initially very overwhelmed about what happened in the accident, and don't understand how to move forward or are nervous to talk to their insurance company, but it's really easy to make a phone call and get ahold of a lawyer and just talk to them about what happened and what they recommend," says Funkhouser. "There are times when an accident is super simple. The person wasn't injured, and I'm just going to give them some advice about how best to move forward or what they should or shouldn't be worried about, and call it a day, no agreement needed, no representation necessary. Then there are other times when I can spot some issues that might lead me to believe the person is going to need a lawyer."
If you do decide to work with an experienced Arizona attorney, be prepared to provide information about your car insurance and medical insurance, as well as details about your medical bills. Speaking of those: "Many providers will want to 'bill the accident case' for the medical treatment," says Funkhouser. "And that is going to wind up costing the injured person more money in the long run. We want all the medical providers to bill the health insurance first, because even if we have to reimburse the health insurance, they pay a discounted rate. So it's better to reimburse at that smaller amount. It doesn't really matter how many medical bills are still owed at the end of the case. The settlement or the judgment is going to be what it is, and anything that's still owed comes out of that. So the less you owe at the end, the better and the more money you have for your own needs."
The time it takes to get your case resolved also depends on your medical treatment. "Typically, it's a good idea to wait until the medical treatment is either close to an end or at the end before you even try to get a resolution," she says. "Otherwise you might be selling yourself short. If you wind up needing a surgery, but you've already settled your case, it's over. You can't go back for more money."
Here's how Funkhouser helps clients set expectations for their case's timeline: "I tell them that everything takes longer than you think it's going to. Time in a legal case or a car accident case is more like time at a football game."
What do I do next?
Enter your location below to get connected with a qualified attorney today.
Attorney directory searches
Find top lawyers with confidence
The Super Lawyers patented selection process is peer influenced and research driven, selecting the top 5% of attorneys to the Super Lawyers lists each year. We know lawyers and make it easy to connect with them.
Find a lawyer near you