What to Do After a Car Accident in Colorado
And what to expect when working with a personal injury lawyer
on October 19, 2021
Updated on May 11, 2022

An auto accident can be a disorienting experience, but even so, there are some things you should keep in mind during the aftermath. For starters, says Matthew M. Holycross, a personal injury attorney with law firm Springer & Steinberg in Denver, it's important to seek medical treatment, whether it's via your primary care doctor, or, if you have serious injuries, the hospital.
"Even if you're not feeling significant symptoms right away, the way the body tends to work, you'll start to feel it in the next day or two," he says. "A lot of times, people will hold off going right away, and maybe not get some treatment that could help them get through that period when things do start to get a lot worse."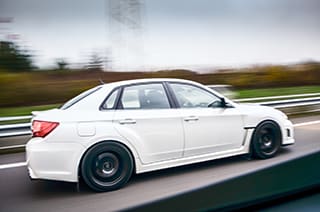 Next, reach out to your insurance provider, in part because if you don't contact them soon enough, Holycross says, they could argue that you didn't comply with your policy's requirements. Additionally, even if the other person caused the car crash, your car insurance may be able to step up and help cover some of the damages if your injuries are severe.
"A lot of people don't understand that their own insurance could help them," he adds. "Colorado requires you—unless you waive it yourself—to have what's called medical benefit payment coverage. That can help you pay for some of the treatment that you need."
If there's no further danger at the scene of the accident, Holycross says to avoid moving the motor vehicles involved. "If you move the cars beforehand, the police aren't able to get a good idea of how the accident actually occurred," he says. "That can cause some problems in a personal injury case down the road."
Speaking of law enforcement, don't delay in calling them. "If people don't contact the police right away, it makes it more difficult to be able to demonstrate to the insurance company and to lawyers, if you end up having to hire somebody, what actually happened in the crash," Holycross says.
So when is the right time to get an attorney involved? "There's no real bad time to do it," says Holycross. "There's a misconception that it's not okay to contact an attorney early on. There's this idea that if you contact an attorney and try to figure out what your rights are or what your possibilities may be, that that's wrong. Frankly, the best attorneys for the insurance companies will present it that way."
He adds: "Don't have any qualms with reaching out to somebody to help you navigate the process. There's also nothing wrong with trying to navigate the process on your own if it seems like a small enough incident and your damage is maybe low enough, and then hiring somebody if you need help."
If you do hire a car accident attorney, be prepared to provide them with details on the date and location of the incident, as well as a description of what happened, your insurance information, basic details about your injuries and the treatment you've received, and a police report, if you have one.
Another thing to keep in mind: "It does take time," says Holycross. "It is a process, and we try to be as quick and efficient as we can, but sometimes there's investigation that needs to be done. There's negotiation and communication with the insurance company that needs to happen."
The time it takes a case to be resolved, of course, depends on the circumstances of the case. Smaller cases involving minor injuries can be resolved as quickly as a month, he says, while more complex cases can last much longer.
Finally, don't forget that if you do make a recovery in a case, you may have to pay back your health insurance. "In Colorado, if you have health insurance that helps pay for your treatment, they do have a claim for reimbursement," says Holycross. "It's called subrogation. Depending on the situation, there are arguments we can make to reduce it and sometimes extinguish it completely."
He adds: "I try to tell my clients up front, so there's not a shock at the end of 'Here's our cost. And by the way, you have to pay United Healthcare $20,000.'"