Understanding How Damages Work in Your Car Accident Case
The basics on economic and non-economic damages and more for New Mexico residents
By Ross Pfund | Last updated on January 26, 2023
Use these links to jump to different sections:
Jeremy Worley
of
The Injury and Disability Law Center
in Roswell, New Mexico. "Now all of a sudden [an auto accident victim] may have pain that they didn't have before. They've got medical bills, which affects finances. It potentially affects their ability to do their job, which affects finances. It sometimes affects their ability to sleep; their hobbies—just about all these areas of life that most of us consider most important are, all of a sudden, turned upside down. And so when it happens, people immediately have an emotional reaction." Worley calls it the headache factor. "That's really natural," he adds. "It's how we evaluate things in life." But it can get in the way of understanding how damages will be determined in a subsequent lawsuit.
Types of Damages
"Bodily injury damages" are divided into two categories: economic and non-economic. Economic damages, as the name implies, are anything you can put a specific number on, such as medical bills and lost wages. "On the economic side, I think the most important thing someone can do is be really organized," Worley says. "What records do you need to get together to prove these damages? If you had medical bills, you need to bill for every single one of those. Same with lost wages. If you're an hourly employee, [you may have] pay stubs. … If you can't prove it up, then it's not a damage you can successfully recover."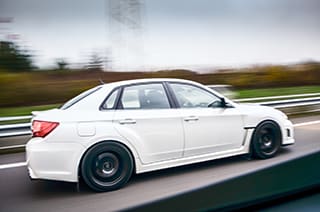 Non-economic damages can be tougher to understand. "When you [look at] non-economic, you can't produce a record that says, 'This is how much I suffered.' In New Mexico, we call it 'loss of enjoyment of life' damages," says Worley. "How has this accident affected their lives physically? Has it affected their ability to interact with their kids? "I think this is one of the most important aspects of anyone's case," he continues. "Jurors connect to personal stories. Honestly, they don't get worked up by medical bills on a record. What touches people is if you say, 'I'm a parent, I'm a father.'"
Factors Needed for a Recovery
Worley says that there are three practical factors needed for a case to see a potential recovery. The first is liability—in other words, someone hit you and they're at fault. The second is damages. "In theory," he says, "you could have an accident where someone hits you, but if you don't have any damages, there's no claim there." Third is that the other party must be insured. This is required by law, but New Mexico has more uninsured drivers than most other states. "It's not an absolute legal requirement to have a claim," he says, "but on a practical level, you have to have that, because if you don't, you're having to try to collect against individuals. You may be able to get a judgment against someone, but not be able to collect on it." Worley is concerned that the COVID-19 pandemic may cause a surge in uninsured motorists. He suggests that drivers in New Mexico carry under-insured motorist coverage. "That protects you if someone hits you and they don't have liability coverage," he says. A
credible attorney
 at a law firm can help you navigate these factors within your personal injury case. "Economic, non-economic, all those different pieces can sometimes be overwhelming," Worley says. "If someone's continuing to deal with the stress, that [can affect] their ability to physically recover. … Perhaps the greatest gift a lawyer can give them is to take the stress of this accident. This is what we do every single day." If you'd like more information on pain and suffering, medical expenses, personal injury lawyers (car accident lawyers), car accident claims, insurance claims and car accident settlements (settlement offers), see our
car accidents
overview.
What do I do next?
Enter your location below to get connected with a qualified attorney today.
Attorney directory searches
Find top lawyers with confidence
The Super Lawyers patented selection process is peer influenced and research driven, selecting the top 5% of attorneys to the Super Lawyers lists each year. We know lawyers and make it easy to connect with them.
Find a lawyer near you