How Much is My Car Accident Case Worth?
General damages, lost wages, medical bills and more in Washington personal injury cases
By S.M. Oliva | Last updated on January 26, 2023
Use these links to jump to different sections:
An auto accident is often quite costly and, in many cases, the total cost is not immediately apparent. Some costs can be readily ascertained, such as repair bills. But even something like medical costs may not be immediately quantifiable. For instance, if you suffer whiplash or another form of trauma—such as a traumatic brain injury—you may require months or even years of ongoing care and therapy.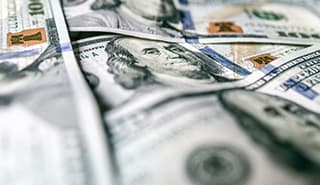 This is why accident victims often need to file a personal injury lawsuit against the negligent motorist or another responsible party in order to obtain full compensation for their damages. A lawsuit is not simply a "cash grab." Rather, it is a process whereby a judge and jury can look at all of the available evidence, determine liability, and calculate just how much the accident was worth to the victim. "No attorney, right off the bat, can tell you what your case is worth because so many factors go into determining value," says Christopher M. Davis, a personal injury attorney at law firm Davis Law Group in Seattle. "The value takes time, work, and effort, but a lot of times there are things an attorney can do to enhance the value."
Understanding the Different Types of Damages
Every motor vehicle accident is unique. And before filing a lawsuit, you should always consult with a qualified Washington personal injury lawyer first. But here are some things a car accident attorney will typically look at when trying to assess the potential value of your accident case:
Medical expenses – As mentioned above, this includes not just your past or present medical bills, but also the estimated costs of any future care you might require for your accident-related injuries.
Lost income – If you are unable to return to work following a car accident, you are entitled to recover any lost past or future wages.
Other Economic Damages – This covers any other readily quantifiable form of damages, such as the costs of repairing your car or replacing any other tangible property lost in the accident.
Non-Economic Damages – This is commonly referred to as "pain and suffering," and is meant to cover those damages that are real but not easily quantified. Some states actually limit the amount of non-economic damages that a car accident may recover. Washington State technically has such limits, but the state's Supreme Court held they were unconstitutional.
Loss of Consortium – When you are injured in a car accident, your spouse may also have a claim against the negligent parties for the loss of your support and care.
The simple act of having an attorney may automatically make the value of your injury settlement offer go up, as the auto insurance company weighs the possibility of litigation. Having an attorney is important for another reason: "The claim process is much more adversarial than people realize, so things you do or don't do will usually be used against you by the insurance company," Davis says, citing health care decisions and deadlines. Medical costs are often a big expense in these cases, and that includes everything from needed care in the short term to specialists, surgeries, and physical/psychological therapies that may be needed later on as a result of the accident.
What If You Were Partly to Blame for the Accident?
In some states an accident victim cannot recover any damages if he or she is found even 1 percent responsible for the underlying accident. Fortunately, that is not the law in Washington. Instead, Washington courts apply what is known as a "pure comparative fault" rule in accident cases. This means that you can still recover damages against a negligent party, regardless of your own degree of fault, but your award will be reduced accordingly. To give a simple example, let's say a jury decides you sustained $100,000 in total damages in a car accident. The jury also decides you were 30 percent at-fault. The defendant would then only have to pay you 70 percent of the damage award, or $70,000.
When You Need an Attorney and When You Don't
It's not easy to know if an attorney will help your case or not. Regardless, it's always in your best interest to reach out to
a reputable personal injury attorney
 for legal advice as early on as possible. It's common in personal injury practice for attorneys to have an initial consultation with a potential client, and this will likely be free of cost to you. In other words: You have nothing to lose. Sometimes during these consultations, Davis says, "I tell them, 'You can probably get as much or more
without
an attorney.'" What that dollar amount is will vary depending on the attorney you speak to, but Davis notes that they tend to be claims under $20,000. "You shouldn't hire an attorney unless they can add value to a case," Davis says. "The case has to have enough value to justify the expense of a lawyer." For more information on car accident claims, truck accidents, car accident lawyers, car accident settlements, insurance claims, personal injury claims, car accident injuries, car crashes, settlement amounts, and motorcycle accidents, see our overviews of
personal injury
,
trucking accidents
, and
car accidents
.
What do I do next?
Enter your location below to get connected with a qualified attorney today.
Related topics
Attorney directory searches
Find top lawyers with confidence
The Super Lawyers patented selection process is peer influenced and research driven, selecting the top 5% of attorneys to the Super Lawyers lists each year. We know lawyers and make it easy to connect with them.
Find a lawyer near you