Who Pays for Nursing Care When Medicaid Won't?
The loophole in Montana law that is closing critical access facilities
By Benjy Schirm, J.D. | Last updated on August 31, 2022
No future planning is perfect. There are unforeseen and unplanned illnesses, injuries and stock market crashes that can sink any plan. But it can't hurt to try to prepare, and at the moment, there are a few things to know about long-term care of aging relatives.
Montana is primarily a rural state, and most of its small towns don't have nursing homes. So if a parent is unable to take care of themselves and neither can their children, they are taken to a hospital and placed in a long-term care center.
"We have about 44 critical access hospitals, and eight larger city facilities. Primarily, a patient based in this state is served by hospitals that have 25 beds or less or even are swing bed hospitals. A good portion of swing bed facilities' use are long-term care patients," says health care attorney Daniel J. Auerbach.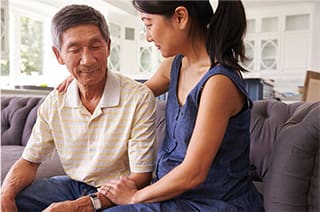 Quite a few residents are farmers or ranchers, and often assets are transferred from parent to heirs before placement in the hospital. Medicaid may or may not pay. To qualify for Medicaid, a patient must have limited assets. If someone gifts or sells assets below market value within five years of applying for coverage, they can be penalized or denied coverage entirely. "In the cases I have seen, generally, the families will violate the Medicaid five-year look-back provision," says Auerbach. "As a result, the patient becomes ineligible for Medicaid coverage and the hospital is providing $8,000 per month in long-term care, with no ability to recover."
What responsibility do family members have to financially care for parents, especially if they are the recipients of inheritance while the parent is alive? "The gaping hole in the law is you can't go after the family member who received the benefit of that wrongful gift to get money to pay for long-term care," says Auerbach
If assets are transferred to a child, which precludes the possibility of the parent receiving Medicaid, this is the only means of payment for an elderly patient. However, as of 2018, there is no legal responsibility to avail one's assets to pay parents' long-term care bills—even if those assets were gifted very recently.
"There needs to be a legal avenue for hospitals to be reimbursed when this situation arises," Auerbach says.
"The issue that I have come across is that patients who cannot or do not pay accrue $50,000 to $300,000 in long-term care bills over the course of treatment. These bills aren't recovered and must be written off as bad debt. For a $20 million facility in Spokane or Seattle, that's a drop in the bucket, but for a $5 million critical access facility in rural Montana, that's a critical blow to their budget. Most of these facilities run at a 2 percent margin, so if you take away $300,000, it will take away their entire operating margin. This leads to closures. Every three to five years we have a critical access facility close permanently or temporarily due to bad debt. These closures are multifaceted, but they are generally due to bad debt and this issue is a large portion of that bad debt."
Medicaid and Medicare are in place to prevent families from using their own funds and being financially burdened. But should the family be able to avoid using inherited assets to pay for their end-of-life care? Why is the hospital, government and community left holding the bill?
"In many countries, there is an ethical rule that we take care of our parents as they age, and we as a country have not adopted that philosophy outright as other places in the world have," Auerbach says. But perhaps we can.
With proper planning and a detailed estate plan created by an experienced and reputable attorney, all of this can be avoided. Don't burden a much-needed health care facility with your lack of planning.
For general information on assisted living facilities, long-term care facilities and nursing home care, health insurance and medical care, Medicaid eligibility and the Medicaid program, Social Security, elder law attorneys and long-term care insurance, see our overview of health care law and nursing home law.
What do I do next?
Enter your location below to get connected with a qualified attorney today.
Attorney directory searches
Helpful links
Find top lawyers with confidence
The Super Lawyers patented selection process is peer influenced and research driven, selecting the top 5% of attorneys to the Super Lawyers lists each year. We know lawyers and make it easy to connect with them.
Find a lawyer near you