Protecting Your Invention
Should Ohio inventors file a provisional application for a patent?
By Judy Malmon, J.D. | Last updated on July 28, 2022
Use these links to jump to different sections:
You may have heard that filing for a provisional patent can offer a way around the high expense and lengthy waits of seeking a standard patent. This is not really accurate. In fact, there is no such thing as a provisional patent, only a provisional application for a patent. The distinction is that you can speed up the initial filing process by taking the provisional route, and this can offer some advantages, depending on your circumstances.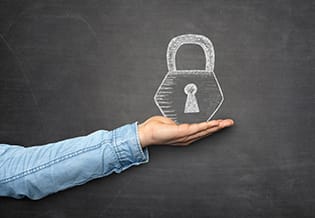 The primary benefit of a provisional application is that it can be simpler and speedier, with no required format or formalities, allowing you the advantage of an earlier filing date for a later non-provisional patent application. This is significant because, as of 2013, the U.S. is a "first inventor to file" country, meaning you don't have to be the first inventor to receive a patent, but rather the first to submit an application with the patent office.
When to File with the U.S. Patent and Trademark Office
Many patent attorneys recommend filing a patent application immediately upon hatching a viable idea.
"Before disclosing a new invention to other people, it's worth at least considering patent protection for it," says Rex W. Miller II, an intellectual property attorney with Vorys, Sater, Seymour and Pease in Columbus. "Once you've disclosed it, you may be giving up some of your options with respect to patent protection."
The impact of disclosing is twofold: 
It begins the clock running (generally, 12 months) on how long you have to claim that an invention is your intellectual property, rather than public information.
It makes your invention available to someone else to file a patent on.
Patent Application Process
A provisional application is also less expensive than a non-provisional one, and allows the phrase "patent pending" to be applied to the invention. You must submit specifications and drawings, with enough detail that your invention could be constructed from the description. Even without strict formalities, a provisional application disclosure should be as complete as possible. Once filed, a provisional application may not be amended.
A provisional application for a patent acts as kind of placeholder, while you're in the process of completing your non-provisional application (or deciding not to do so). It preserves your filing date for a non-extendable period of 12 months. If you haven't submitted your non-provisional application by that time, you'll lose the benefit of the earlier filing date. In order to claim the benefit, the non-provisional application must be supported by the provisional one (meaning that you can't piggyback a new invention or modification onto a provisional application for a different idea). Attorneys recommend incorporating all possible variations of your invention into your provisional application description, both to protect your own modifications and to prevent copycats from claiming something similar as theirs.
"I usually tell people a provisional patent application is only as valuable as what you put into it," Miller says. "There are two extremes: On one hand, you could sketch your invention on a napkin, mail it to the patent office, and you would technically have a provisional application on file. On the other extreme, you could fully develop the application as if it was a non-provisional application where everything is complete."
Do You Need Legal Assistance for Patent Filing?
Anything not included in the provisional description will not be part of the patent. Because there can be adverse implications to your later non-provisional application, it's advisable to have an attorney review your provisional application prior to submission.
"Someone can file on their own—the process isn't terribly complex—but preparing the application in a manner that best sets you up for the next steps of the process is where an attorney's experience in patent law really comes into play," Miller says. "You want to maximize protection to which you're entitled."
Note that a provisional application is not an actual application for a patent, in that it will never be searched or examined and will not, on its own, become a patent. As such, it doesn't begin the 20-year patent term, but rather merely the one-year time frame for submission of the non-provisional application.
A complete provisional application must also include the filing fee and a cover sheet including the name and address of the inventor, the name of the invention, attorney contact information, and any government agency with an interest in the invention.
For assistance with your provisional patent application, be sure to seek out an experienced patent attorney, who can troubleshoot potential issues and protect your interests. "There are a couple pitfalls to watch out for," Miller notes. "One would be leaving out key aspects of the invention. Another would be making statements in your application that are overly limiting or that restrict the scope of your invention. Occasionally I run across wording that the invention 'must contain' a certain feature, but the invention may have broader implications. To the extent that you can, you don't want to overly limit yourself."
If you'd like more general information about this area of the law, see our patent law overview or reach out to a law firm for legal advice.
What do I do next?
Enter your location below to get connected with a qualified attorney today.
Related topics
Attorney directory searches
Helpful links
Find top lawyers with confidence
The Super Lawyers patented selection process is peer influenced and research driven, selecting the top 5% of attorneys to the Super Lawyers lists each year. We know lawyers and make it easy to connect with them.
Find a lawyer near you