Protection for Domestic Abuse Victims in Texas
The Address Confidentiality Program may help
on September 5, 2018
Updated on April 14, 2022

There are moments in life that shatter the very essence of what you believe to be true. Domestic violence, sexual assault and stalking are the kind of crimes committed most often by the people you trust most. And a breach of peace at home is one of the most unsettling, destabilizing and shocking experiences a person can go through.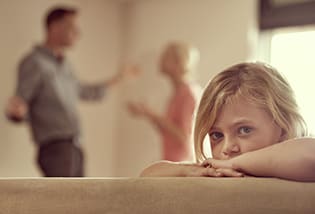 The future safety of victims of domestic violence can only be preserved if evidence and personal safety are upheld. And in Texas, one of the most important tools that can be utilized is the Address Confidentiality Program. Having a confidential address, protected by the government, may be the only way to find safety. 
To qualify for the program, one must be:
A victim of family violence, sexual assault or stalking
A Texas resident or victim relocating to Texas
A member of the participant's household and family members may also be eligible
If you meet all of those requirements, you can then apply. First, you must fill out this application, and meet with a domestic violence shelter, sexual assault center, police officer, prosecution staff member  or protective services to make a safety plan, as well as discuss ways to get into the program.
A safety plan is a checklist used to assess risk and identify actions to increase safety for victims. The Address Confidentiality Program is one potential tool used in a comprehensive safety plan. A safety plan includes:
Important telephone numbers—including law enforcement, helplines and community resources
List of supportive friends and family
Specific strategies for avoiding the offender and for getting help when needed
Meeting with an advocate is vital to this process, and required by Texas state law. The advocate then submits the application directly to the attorney general. Their office will not accept applications submitted directly by domestic violence victims.
If you have successfully walked through this process, you will receive an authorization card from the Address Confidentiality Program with a substitute post office box address. This will now be your address of record on all documents, and you may now use the substitute address to receive first-class mail and legal papers.
Mail such as magazines, catalogues, packages and prescriptions will not be forwarded, though the participant may use the address for most state and local government agencies, including voting polls and driver's license authorities. This address can be used to enroll children in school as well.
If you or anyone has been victimized, a reputable and experienced personal injury lawyer can help to navigate the maze of paperwork and preservation of any evidence. They can also help you collect damages for battery in a civil suit.
For more information on this area of law, see our overviews of personal injury and sexual abuse.