Attractive Nuisances: Shocking Liabilities for Homeowners
If a child gets hurt playing on your property, you could be responsible for their injuries
on February 21, 2018
Updated on January 26, 2023

Parents want their children to have a great home. If they have the means, who doesn't want to install a swimming pool, buy a trampoline, build a treehouse, or erect a skateboard ramp in the backyard? It may sound nice, but thanks to the attractive nuisance doctrine, parents may be opening themselves up to liabilities despite their good intentions.
What Is the Law?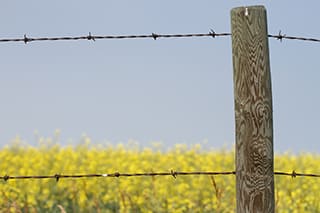 The doctrine allows a child to file a lawsuit and seek damages if they were hurt on someone else's property—even if they weren't given permission to be there. A child who trespasses onto another's property because of an attractive nuisance and who is injured by that attractive nuisance can be compensated for his or her injuries if:
The landowner knows or has reason to know that children are likely to trespass (for example, an unfenced pool area or pond);
The landowner knows or should have reason to know the nuisance involves an unreasonable risk of death or serious bodily harm to a child (a boulder wall or a trampoline);
Children can be unlikely to realize the danger they are in by coming near the nuisance;
The burden on the landowner of eliminating or mitigating the danger is slight compared to the danger presented to children; and
The landowner fails to take reasonable measures to eliminate the danger or protect children.
What Needs To Be Done To Protect My Property From Liability?
Problems with trespassing kids may be preventable with fences or locks, but ultimately there may be nothing you can do. The question for a judge or jury in deciding these cases is what a reasonable person would do. Would they put in a fence, lock a door, or put netting around a trampoline? Saying the cost was a burden may not be a sufficient defense. Know, however, that doing some kind of safety precautions will look much better than nothing at all. Common attractive nuisances include:
Swimming pools
Trampolines
Playground equipment and swing sets
Construction sites
Power tools
Zip lines
Why Is the Law in Place?
Children are naturally excitable, and may play on or in things that are a bit dangerous. Younger children can often put themselves in hazardous situations without thinking about the consequences. Because of this, adults that control properties become responsible; they must ensure their property is safe.
Cases from around the United States show that it isn't just the dangerous conditions listed above: old refrigerators, unattended fires, ladders on trains, and scooters and bikes can be hazardous.
The attractive nuisance doctrine is fairly broad, so property owners need to take steps to protect both themselves and the children that may be coming onto their property—even if they don't have permission to do so. If a trespassing child is hurt on your property, be certain to call a reputable and experienced personal injury defense attorney for legal advice and to answer your questions about attractive nuisance law or how to deal with your homeowners insurance company. Most personal injury lawyers offer a free consultation.
For more information on this area of law, see our overviews of personal injury and premises liability.