Legal Concerns Surrounding Pokémon Go in Illinois
Liability, I Choose You!
on July 29, 2016
Updated on March 22, 2022

Since its release on July 6, 2016, Pokémon Go has been downloaded more than 500 million times by iOS and Android users. That's a lot of monsters pocketed. But in the wake of a few high-profile accidents related to the game, some consumers have been left wondering if all those Rattatas are really worth it.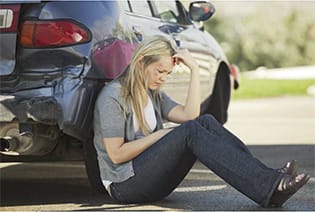 Because the game encourages players to move around the real world in order to find and capture its creatures, it's easy to see why some Pokémon Go players have been tempted to hop in their cars to get between PokéStops. But, warns Matthew L. Willens, a personal injury attorney at Willens Law Offices in Chicago, playing the game while driving isn't just negligent—it's illegal.
llinois state law prohibits drivers from using hand-held phones or portable computer devices while on the road, and distracted driving fines can be as high as $75 for a first offender. Virtual Poké Balls are no exception. "Not only will a driver be ticketed for using their cellphone," says Willens, "if they get in an accident while doing so, the other party will argue that the distraction was the cause."
And don't ignore that in-app pop-up message that says you're going too fast. "A driver who receives the warning should already be aware that playing while driving is against the law and unsafe," Willens adds. "Closing the pop-up warning and continuing to play while driving is a reflection of the driver's negligence."
Plus, Willens says, if an accident does happen, the game's terms of service may affect a person's ability to seek legal solutions. "Niantic, Inc. highlights in their terms of service that unless you opt out, you agree to an arbitration clause," he says. "This means that if you suffer a substantial injury while playing Pokémon Go, or if someone sues Niantic as part of a class action, you may not be able to sue or join the lawsuit."
Even those who are using Pokémon Go as intended—on foot—and suffer an injury thanks to a real-world hazard might be affected by state law if they decide to sue. "In Illinois," says Willens, "under the modified comparative fault rule, plaintiffs are not able to recover damages if it is determined that they are more than 50 percent responsible for the cause of the injury or damage." In other words: If you fall into a pit while chasing a Mewtwo, that's probably on you.
At the end of the training day, whether you're in Chicago or the Kanto region, common sense is important. "Everyone," Willens says, "and particularly younger players, should be reminded of the dangers associated with traveling at night or in hazardous areas."
If you'd like more general information about this area of the law, see our products liability law overview or reach out to an experienced personal injury lawyer.
Matthew L. Willens has written more on Pokémon Go at Willenslaw.com.