Proving an Injury was Due to a Product Defect
Pennsylvania product liability law and how to recover compensation
By S.M. Oliva | Reviewed by Canaan Suitt, J.D. | Last updated on May 2, 2023 Featuring practical insights from contributing attorney Stewart J. Eisenberg
Use these links to jump to different sections:
Thousands of Pennsylvania residents are injured every year by dangerous or defective consumer products. But injury alone does not mean the product manufacturer is legally responsible. Product liability cases are a complex area of personal injury law with many facets. In fact, there is more than one way to prove that a manufacturer is legally liable for a defective design of the product.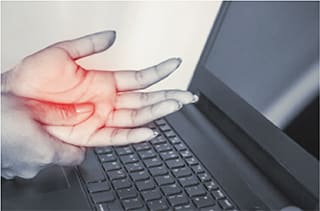 Stewart Eisenberg, a personal injury attorney in Philadelphia, says he looks for a number of things when a potential client comes to him. "We look for how the person was using the product, or how the product may have malfunctioned. We look at when the injury was," he says.
"It has to be a serious injury, because defective products liability claims are difficult and expensive to handle.
"If there's a misuse of the product—using it in a way that wasn't intended—that's a red flag," he continues. "If the person is a professional and knows about the risk of a product, and gets injured, that's a red flag."
Here is just a brief overview of how the law works in Pennsylvania.
Strict Liability
Strict liability refers to cases where the manufacturer is responsible for releasing a defective product onto the market regardless of negligence or intent. In other words, the victim does not have to prove the manufacturer did anything wrong. Rather, what matters is whether or not the product was in an unsafe condition when it left the manufacturer's control.
In a 2014 decision, Tincher v. Omega Flex, Inc., the Supreme Court of Pennsylvania revised the state's common law of strict product liability. In that case, the justices said that to recover damages under strict liability, a victim needed to prove the product in question was in a "defective condition" by showing one of two things:
The danger created by the product was "unknowable and unacceptable to the average or ordinary consumer"; or
Any "reasonable person" would find that "the probability and seriousness of harm caused by the product outweigh the burden or costs of taking precautions."
In most defective product cases, it is up to a jury to decide whether the plaintiff has proved a product is defective under these standards.
Negligence
In contrast to strict liability, a claim based on negligence goes to the manufacturer's conduct—or as is often the case, its misconduct.
As with any other type of negligence claim under Pennsylvania law, a plaintiff must prove four things to recover damages in a product liability lawsuit:
The manufacturer owed some legal duty to the plaintiff.
The manufacturer breached that duty through some action or inaction.
This breach was the "proximate cause" of some injury sustained by the plaintiff.
The plaintiff suffered "actual damages" as a result of this injury.
Defective product liability claims may cover a wide range of problems, including cases where the manufacturer used a defective or inadequate design, as well as failing to include proper instructions or warning about the potential hazards of a product.
Breach of Warranty
Many consumer products come with a written warranty guaranteeing the item's fitness for a certain period of time. This is known as an "express warranty," and the consumer may seek damages in event of a breach.
However, even in the absence of an express warranty there are also "implied" warranties created by law. Just about every consumer good carries an "implied warranty of merchantability" under the Pennsylvania Uniform Commercial Code. This means that the product is in "sellable" condition and will do what it is expected to do without injuring the customer.
Many products also carry an "implied warranty of fitness for a particular purpose," which applies when a customer relies on a manufacturer or seller's "skill or judgment to select or furnish suitable goods."
Getting Legal Help from an Experienced Product Liability Attorney
The first thing you should do is contact a law firm or a product liability attorney for legal advice about a manufacturing defect, dangerous product, or design defect. Most lawyers offer a free consultation.
If you'd like more general information about this area of the law, you should contact a product liability lawyer and see our products liability law overview.
What do I do next?
Enter your location below to get connected with a qualified attorney today.
Additional Products Liability articles
Attorney directory searches
Helpful links
Find top lawyers with confidence
The Super Lawyers patented selection process is peer influenced and research driven, selecting the top 5% of attorneys to the Super Lawyers lists each year. We know lawyers and make it easy to connect with them.
Find a lawyer near you