Can You Sue Your Lawyer for Malpractice in Colorado?
What to do if your attorney goes awry
By Jessica Glynn | Last updated on May 16, 2022
Use these links to jump to different sections:
Lawyers can make mistakes. They can miss deadlines, fall asleep during a hearing, fail to interview key witnesses or respond to a motion. If your lawyer doesn't get you the result you wanted, it makes sense to want to scrutinize their every misstep. 
But how do you know if their actions rise to the level of a legal malpractice lawsuit? You can start by calling an attorney who specializes in these types of claims, but you might not like what they have to say.
"I'm very selective—and most good lawyers are—because it's so hard to win these cases," says Marc J. Kaplan, of Kaplan Law in Denver. "What most people don't understand is there can be a mistake or a bad outcome, but that doesn't mean there was negligence."
The Legal Issues at Play, Malpractice Attorneys Say
"They're tough cases," agrees Daniel A. Wartell, of Ciancio Ciancio Brown in Denver. That's because your legal malpractice claim has to have three elements:
The lawyer fell below the standard of care of what a reasonable lawyer would do under the same or similar circumstances, and was therefore negligent. 
The client suffered provable damages.
Causation: "The hardest part by far is proving that the lawyer's screwup is what caused the client to suffer the damage," Wartell says.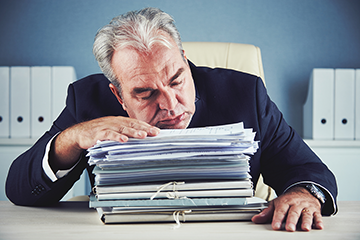 Take the example of a car accident in which a client is rear-ended, racks up $20,000 in medical bills, hires a lawyer to sue, and the lawyer fails to file the claim before the statute of limitations runs out. The negligence is there (not hitting the deadline), as are the damages (medical bills), but what about causation? You would have to prove that you'd have won the underlying auto case had the deadline not been missed. It's what legal malpractice lawyers like Wartell call "the case-within-the-case."
"You would go to trial and present the evidence that would have been presented in that underlying auto case, and the jury has to decide would that case have been successful," he says. "You can imagine how things get very complicated."
Legal Malpractice Attorneys Have a Tough Road
This is why Kaplan says he turns down so many clients who want to file malpractice claims against their divorce lawyers. There are so many other factors in play, it's hard to prove a bad result was due to the attorney. 
Even when all three elements are there, the damages have to be high enough for a lawyer to justify the cost of a complex trial-within-a-trial and the risk of a contingency fee arrangement, in which the attorney is paid only if the suit wins or settles. "It's a rare exception for a legal malpractice case to be brought on an hourly basis, unless by a huge company," says Frank Cristiano, of Cristiano Law in Englewood. "Although there are exceptions, where the negligence of the attorney is obvious and the damages, although relatively modest, are well-defined and easily provable, most experienced attorneys are not going to want to take on a legal malpractice case unless the provable damages are well into six figures." 
That said, attorneys feel a strong responsibility to protect the public from bad actors. "The more egregious the conduct, the more motivated an attorney becomes to pursue that claim," Cristiano says.
Fiduciary duty claims, in which a lawyer violates their position of trust, are more rare and a different species of malpractice, Wartell says. In one such case, Wartell sued a Colorado lawyer who was the trustee for a woman's substantial inheritance. She was known to have drug and psychological problems, and the lawyer started a sexual relationship with her and began loaning himself money out of her funds. "I will go to war for a client who has been subjected to something like that," he says. "That's a totally different case than a situation with an otherwise well-intentioned lawyer who didn't mean to do wrong—they just screwed up."
When a case sounds less like malpractice and more like a grievance, Wartell directs them to the Office of Attorney Regulation Counsel, where they can make a complaint to the regulatory body that licenses attorneys. 
"Malpractice cases should not be viewed as a second bite at the apple, or an alternative to appealing the result of your case," he says. "You'll find litigants who don't get the result they want, and instead of accepting the result or using normal channels, they find it more appetizing to go after the lawyer and point out the things they would have done differently. It's not usually a very successful approach. That highlights why it's so important to hire good counsel that you trust, because you can't get a do-over through a malpractice claim."
What do I do next?
Enter your location below to get connected with a qualified attorney today.
Attorney directory searches
Helpful links
Find top lawyers with confidence
The Super Lawyers patented selection process is peer influenced and research driven, selecting the top 5% of attorneys to the Super Lawyers lists each year. We know lawyers and make it easy to connect with them.
Find a lawyer near you