Getting Out of a Timeshare Can Be Tricky
Legal steps you can take if you're stuck in a Florida timeshare
By Judy Malmon, J.D. | Last updated on January 27, 2023
Use these links to jump to different sections:
Resort vacations are a dream for many, and the timeshare industry put it within reach of middle-income Americans. You could buy a single recurring week each year, and have your vacation accommodations prepaid forever. Even better, many of companies partnered with exchange programs so owners could trade to visit someplace else. The vacation ownership idea took off. But with the increase in timeshare sales also came predatory schemes, including misrepresented benefits and no exit option from ever-increasing fees. While some timeshare owners remain content, others feel stuck with something they rarely use, yet are strapped with annual maintenance fees. What can they do to end this timeshare agreement?
You Have Some Options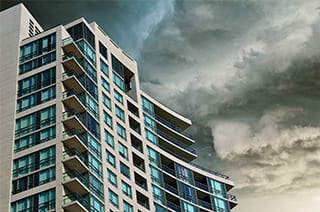 First, review your contract to determine what you own. These agreements may have a mortgage on the property, as well as separate obligations to make annual payments (usually as maintenance fees), plus additional fees for exchange membership. Increasingly, the industry has moved away from selling deeded estate interests in favor of rights of use (personal property interest), such as "points-based" or "vacation club" designations, which do not have any ownership or equity interest, but are merely a contract for fees. Typically, rights of use are for a term of years, and will eventually expire.
Either way, timeshare developers are very unlikely to allow you to simply quit an unwanted timeshare. Fort Lauderdale consumer law attorney
Brendan Sweeney
 of Sweeney law firm says the timeshare companies make it very difficult. "Consumers get preyed on. People are in vacation mode when they enter these contracts, and don't take the time to read the details. The sales people count on that," he adds.
Options to explore include:
Sell
The timeshare resale market is not robust, but it exists. Don't anticipate getting back what you paid for timeshare ownership, but if your goal is simply to be out from under the ongoing obligation, selling is the best option. Yearly fees will add up over time to more than you paid in the timeshare purchase in the first place, and can make selling cheap still a good deal.If you do decide to sell, here are a few important factors to keep in mind:
DO NOT sell through any third party who solicits your business and/or asks for payment in any amount prior to selling your property. These are scams. "Resellers are almost all boiler rooms," Sweeney says, referring to operations utilizing high-pressure, deceptive sales tactics. "I know of one operation that I traced to an auto body shop in Orlando."
Start by approaching the resort or timeshare company to see if they want to buy back the property from you. There may even be a right of first refusal in your purchase contract, meaning that they get first dibs on buying.
Don't sign over any deeded interest until you're certain the transaction is approved and processed with the timeshare agency. Include language from the state statute regarding timeshare resale.
If the timeshare company won't buy it, Sweeney recommends a deed in lieu of foreclosure or deedback, where you negotiate with the timeshare company to simply return the property to them. He cautions that the agreement must be done properly, with the company's consent, and strongly advises working with a lawyer. "They're not openly giving these negotiated resolutions, but this is the way to get out."
Rent
If you need to recoup the expense of the annual fees, you may want to simply rent out your week. Check your contract to see about possible restrictions on transfers, including limits on what you can charge.
Cancel, Terminate or Void the Timeshare Contract
You may be able to get out based on principles of contract law.
Florida
 state law has a "cooling off" rescission period of 10 days from the date you receive the signed purchase documents, during which you can make a timeshare cancellation and have your money refunded. Beyond this, you may still be able to terminate the agreement, based on misrepresentations made or undue pressure put on you in the sales process. For example, you may have been told that the timeshare:
Would appreciate in value
Was easily sellable (including back to the company)
Could be easily traded for other locations, with no additional expense
Would be rented by the timeshare company for you if you didn't want to use it
Sweeney recommends reviewing your contract with an attorney to assess what violations may have occurred.
File a Complaint
There are a number of administrative and government agencies whose responsibility is to protect consumers. The more these agencies are aware of widespread problems, the more likely they will be to take corrective action. Agencies include the Better Business Bureau, the state attorney general, the Florida Department of Business Professional Regulation and the Consumer Financial Protection Bureau. In addition, you can make a fuss with local news media, which could help encourage a timeshare company wanting to avoid negative publicity to settle with you.
Stop Paying
Another option is to simply stop paying fees and allow the matter to go into collection or foreclosure. This will have serious implications for your credit, and should only be undertaken as a last resort. Even if you're contemplating default, contact the timeshare company first and seek a hardship resolution.
Timeshare law is not well known, and can be difficult to manage on your own. Timeshare companies often have their own legal team, so knowledgeable representation on your side can help level the field.
Ultimately, Sweeney says purchasing a timeshare is a "serious agreement, with serious repercussions, like buying a house," and recommends bringing in
a lawyer
as early in the process as possible. For more information on this area, check out our
overview of real estate laws
.
What do I do next?
Enter your location below to get connected with a qualified attorney today.
Additional Real Estate articles
Related topics
Attorney directory searches
Helpful links
Find top lawyers with confidence
The Super Lawyers patented selection process is peer influenced and research driven, selecting the top 5% of attorneys to the Super Lawyers lists each year. We know lawyers and make it easy to connect with them.
Find a lawyer near you