Reciprocal Easement Agreements Can Make or Break a Development Deal
Reciprocal Easement Agreements are crucial for commercial planning in Georgia
By Judy Malmon, J.D. | Last updated on February 9, 2023
Use these links to jump to different sections: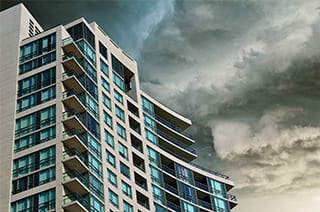 One such example is a strategy known as Reciprocal Easement Agreements (REAs), or, Easements with Covenants, Conditions and Restrictions (ECCRs). "It's a document of record that has rules for whole development," explains
Jonathan L. Neville
, a real estate attorney with Arnall Golden Gregory in Atlanta. "The terms of that REA govern what all parties—landlords, developers, operators, residents—must do." Not only do REAs address physical access easements rights regarding things like parking and entrance locations, but often large anchor tenants will use these agreements to build favorable arrangements that encourage them to commit to long-term leases. "For example, let's say a developer owns a 10-acre project and sells two acres to Target," Neville says. "Target may want to make sure that nothing will be done on the developer's eight acres that could adversely impact their business. Target would want to make sure an REA is put in place before they buy so, for example, parking isn't ever going to be a problem. They may want to ensure that a pornography shop or other unsavory operator doesn't come in. Any big box retailer will put in certain restrictions to say what you can and can't do on surrounding land that the developer owns. Once of record, these restrictions are legal obligations that run in favor of the big box retailer."
What an REA Can Do
REAs can define the types of use to be allowed on the property, such as what constitutes a nuisance use, parking-intensive uses, controversial uses, or "second-class" uses, as well as possible exclusive uses. Negotiated use restrictions allow potential long-term tenants or property owners to ensure that other tenants in the development are compatible with their business and customers. As restrictive easements, the agreements are built into the deed and "run with the land," meaning that the agreements will pass to future owners as well. Additional topics of REAs can include site plan, parking, building footprints, signage locations, common area improvements, building maintenance, and taxes. In addition, the agreement can provide for how to modify the REA, if necessary. "An REA is really relevant to how the development is governed, what is considered a nuisance and what is not, how you complain about it, and who you complain to," Neville adds. Historically, it was in developers' interests to enter into long-term (50- or even 100-year) restrictions regarding how property could be developed and used, in order to ensure consistency and stability to their tenants, with the expectation that a strong anchor tenant would be operating for many years. More recently, however, the recession, coupled with changes in shopping habits and preferences, have created challenges for these types of commitments, which can be difficult to undo. In
one prominent recent case
, a struggling shopping mall in Maryland was sued by its remaining anchor tenant, Lord & Taylor, when the mall sought to redevelop and adopt an open air, mixed-use approach. A jury awarded $31 million to the plaintiff, finding that the landlord had reneged on its commitment to keep the property as an enclosed shopping mall until at least the year 2042, per the terms of their REA. As the Lord & Taylor case illustrates, REAs are designed to protect against future disruptions in business. Failure to abide by the terms of the REA is subject to a breach of contract suit. REA concerns "come up a lot, especially in mixed-use projects, where the development is done in phases, and often the early tenants and occupants are in place before later tenants and occupants are identified," Neville says. "If I represent a purchaser and we are the proverbial last one to the dance and we're buying a parcel with established neighbors, I'm probably less concerned because we can get our arms around what restrictions exist and whether they work for us. We also know who to approach in the event we want to ask for changes. But if I'm buying a parcel and plan to sell it off—an office building here, a Marriott Hotel on part, a bowling alley ground lease, and so on—then we sit down and consider how to craft the REA or ECCR around what makes the current, known users happy while also trying to think though who might be joining the project in the future. The same thing goes with a shopping center. Many big box retailers have their own REAs which are often required in order to move forward with a deal. It's not always possible to simply record the anchor's REA against the property, but when you can, you often do."
Seek Legal Advice
Clearly, drafting and negotiating the details of an REA is nuanced and complicated. Whether as an investor, developer, retail tenant or other interested party to this type of project, make sure you have
experienced and knowledgeable legal real estate counsel
representing your interest. For more information on this area, check out our
overview of real estate laws
.
What do I do next?
Enter your location below to get connected with a qualified attorney today.
Additional Real Estate articles
Attorney directory searches
Helpful links
Find top lawyers with confidence
The Super Lawyers patented selection process is peer influenced and research driven, selecting the top 5% of attorneys to the Super Lawyers lists each year. We know lawyers and make it easy to connect with them.
Find a lawyer near you