Can You Sue a School for How It Deals with Student Misconduct?
The laws Montana schools must follow to avoid a lawsuit
on January 7, 2021
Updated on January 26, 2023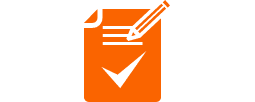 Going through any type of conflict with your child's school can be deeply stressful. For parents, it can feel like you are up against the full power of the bureaucracy. You may be wondering: Can a public school be sued for failing to properly deal with student misconduct? The short answer is yes—but there must be a specific legal cause of action in order to hold a school accountable. In this article, you find an explanation of the key federal laws that Montana schools and school districts must follow.
Lawsuits Against Schools and School Districts
Every child in the United States has a right to a free public education. The Constitution guarantees equal educational opportunities no matter a student's background. When a school or school district fails to provide equal educational opportunities because of poor handling of student misconduct or a related issue, legal action, such as suing, may be required. Here are four laws that Montana parents should know about:
Title VI of the Civil Rights Act of 1964: This states that no person shall be excluded from participation in federally funded educational programs based on race, color or national origin. Through a Title VI claim, a Montana school or school district may face a lawsuit if a student misconduct policy has a disparate impact on students based on their protected status.
Title IX of the Education Amendments of 1972: Title IX strictly prohibits sex discrimination in federally funded education programs. For a number of different reasons, a student misconduct matter could raise Title IX issues. A Montana school may face a lawsuit if it violates a student's rights to an environment free from gender discrimination under the statute.
Family Educational Rights and Privacy Act (FERPA): FERPA is a federal law that protects student records. Under the statute, parents are able to access student records, can request appropriate changes, and may even be able to prevent the disclosure of those records. A student misconduct matter may give rise to a FERPA claim.
Individuals with Disabilities Education Act (IDEA): Comprehensive educational data indicates that students with disabilities are more likely to run into misconduct issues. Under IDEA, some important legal protections are available for these students. Among other things, students with disabilities are entitled to a Free Appropriate Public Education (FAPE) that is suited to meet their unique needs. Notably, the IDEA requires parents to exhaust their administrative remedies before filing a lawsuit.
Education law is notoriously complex. You do not have to navigate the legal process alone. A child who has been improperly denied equal educational opportunities due to the mishandling of alleged student misconduct deserves high quality representation. If you have any specific questions about your rights or your options, contact a law firm, and seek legal advice from an experienced Montana schools & education attorney for guidance and support.
If you're interested in learning more about this area of the law, please see our overview on education law.