How to Seek Academic Advancement for a Special Ed Student
Brighter IDEA: The Supreme Court has clarified standard of free, appropriate public education
on March 21, 2018
Updated on January 26, 2023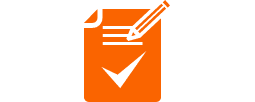 Under the Individuals with Disabilities in Education Act (IDEA) and Section 504 of the Rehabilitation Act of 1973, all students enrolled in programs receiving federal funds are entitled to a "free appropriate public education" (FAPE). Sounds great, but what does it mean?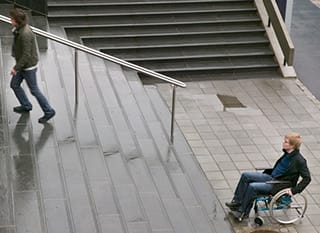 Throughout the last three decades, the definition of this standard has been the subject of analysis and refinement, as well as geographic divisions, but was not unified by a single national standard until the U.S. Supreme Court's 2017 decision Endrew F. v. Douglas County School District.
"Progress Appropriate in Light of Child's Circumstances"
At issue in that case was whether a school district is required to provide an Individualized Education Program (IEP) to an autistic student that allows them to advance similarly to their peers. Endrew's parents had removed their son from public school, where he was not advancing, and placed him in a private school that specialized in serving autistic children through special education programs, at a cost of $70,000 per year. Their action sought reimbursement, based on FAPE.
The court determined that, indeed, a special education student is entitled to a higher level of achievement than the previous bar of some progress. The court stated in its unanimous opinion that a school "must offer an IEP reasonably calculated to enable a child to make progress appropriate in light of the child's circumstances." This means that the IEP process must focus on the unique and specific needs and individual progress of each child, and cannot be applied with a cookie-cutter approach.
Tim Gilsbach is a special education attorney in Bethlehem who counsels school districts in their management of IEPs and special education services, ensuring that they uphold their obligations under FAPE and other legal requirements. He says the Endrew decision has probably had a larger impact in federal circuits where there was a lower standard previously in place, but that the Third Circuit (including Pennsylvania), hasn't seen as much change.
"The standard we've used for FAPE in the Third Circuit for many years now has been, 'Does the IEP allow for the opportunity of meaningful progress?'  Courts have said that this is essentially the same as 'appropriate progress in light of the child's circumstances.' So, it's really going to depend on what part of the country you're in as to whether you see much of a change from this decision," Gilsbach says.
Case-By-Case Assessment
How does this standard play out for students? "It's really kind of a case-by-case determination," says Gilsbach. "For a student with a severe intellectual disability, with an IQ of 40, what is appropriate progress over the course of a year for that child is going to be very different than for a child with an IQ of 100 who has ADHD. Their disabilities affect them in different ways, and how we measure progress is different. The question becomes, 'What is reasonable to expect this child to do over the next year?'"
It's important to note that the Supreme Court rejected the notion that every student is entitled to a guaranteed level of success, and stated that the IDEA "cannot and does not promise any particular educational outcome." Ultimately, the standard for FAPE is going to be unique to each situation, but special education advocates are encouraged to see the bar being raised.
If you have a student with a disability, learning disability, special needs, or educational needs, and have concerns that FAPE is not being provided, or need some guidance working with your school or district, it may be helpful to consult with an experienced special education attorney. For more information on this area, see our education law overview.
Other Featured Articles
U.S. law requires that every child be given access to an education