What is Education Law?
U.S. law requires that every child be given access to an education
on December 15, 2016
Updated on November 15, 2022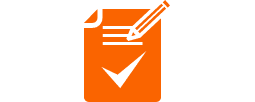 Education is crucial to society, and American law requires that every child be given access to an education. The specifics of education are largely left up to the states and the children's parents. However, there is a general rule that there must be equal opportunities for all children to receive an education.
If you believe your child has been denied that opportunity, you might be considering filing a complaint. This overview will give you a basic understanding of discrimination laws and what your children are entitled to if they have special needs.
Overview
Every state requires their children to be educated. Parents have the constitutional right to decide how their children are educated, and most send their kids to school, whether it's public, private school, charter school or religious. Education standards are also set on the state level, but in educating students, schools receiving federal funding must prevent discrimination and work to serve students with special needs.
Discrimination
Federal education law protects against discrimination based on gender, age, race, color, national origin and disability. While there are no specific federal laws addressing LGBT students, the Department of Education has issued guidance that explains these students are protected under sex discrimination laws. However, this area of the law is currently in flux, and you may want to consider speaking with an education lawyer to understand how your child is affected.
Title IX: This is a federal law that prohibits discrimination based on sex. It applies in education programs or activities that receive federal funding and is enforced by the U.S. Department of Education's Office of Civil Rights (OCR). The OCR investigates and resolves complaints, and it also has the authority to remedy discrimination even where nobody has made a formal complaint. Title IX also provides a private right of action for individuals. You can use a private action to request an injunction, which is an order that requires the other party to start or stop doing something. You might also consider bringing a case for monetary damages when there has been intentional discrimination.
Title VI: This section of the Civil Rights Act prohibits discrimination based on race, color or national origin at a school district, school system or higher education. Like Title IX, it applies to educational programs and activities that receive federal funding and is enforced by the OCR. Anyone can file a complaint under Title VI, even if they are not themselves the victim of discrimination. In these cases, the complaining party will need to identify the party that was discriminated against and where it happened. The OCR will seek voluntary compliance, and if it cannot get it, the office will either refer the case to the Department of Justice or seek to terminate federal funding.
Special Education
The Individuals with Disabilities Education Act (IDEA) governs how special education and services should be provided to students with disabilities. The goal is to provide these children with a "free and appropriate education," and qualifying children are entitled to an individualized education plan (IEP).
IEPs are created by a team that meets annually and must include at least one of the student's regular teachers, a special education teacher, a psychologist, and administrator and a representative of the local education agency. Parents may be part of the team and are legally entitled to view all records and suggest an alternative IEP.
Complaints are handled on the state level, unless they include alleged violations of the Americans with Disabilities Act. In those cases, complaints will be processed by the Department of Education at the federal level.
Common Questions
Below are some common questions you might want to consider when meeting with an attorney for the first time.
What is the law about special education?
How do I know if a program receives federal funding?
Can I sue if my child was kicked out of class?
What rights does my child have at public school?
Finding the Right Attorney for Your Needs
It is important to approach the right type of attorney—someone who can help you through your entire case. To do so, you can visit the Super Lawyers directory, and use the search box to find a lawyer based on your legal issue or location.
To help you get started, you may want to consider looking for a lawyer who practices education law.
Why Should I Talk to a Lawyer?
The combination of state and federal law can make education law tricky. A lawyer will help you understand with which agencies you should file complaints and that you will need to prove. Your lawyer will also help you obtain necessary documentation and interview potential witnesses. If you are interested in an out-of-court solution, a lawyer can also help you facilitate that.
A lawyer will be able to anticipate potential problems with your case and advise you on how to approach them. Your lawyer will also keep track of deadlines and file all the paperwork with the necessary courts and agencies, giving you one less thing to worry about.