To Victims of Sexual Assault: Please Seek Legal Help
Attorneys overcome bias and understand victim behavior in Washington sexual misconduct lawsuits
By Judy Malmon, J.D. | Last updated on January 27, 2023
Use these links to jump to different sections: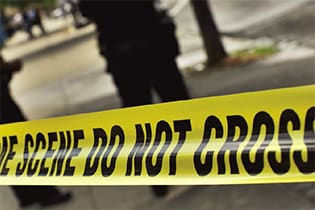 "The Cosby decision is such a big deal," says Seattle victim's rights and personal injury attorney
Sidney Royer
. "It's another wakeup call for women—and men—who were victims of sexual crime. If someone could come forward against Bill Cosby, I think it makes it easier for people to discuss their own situation. He was everybody's father! If it could happen with him, other people less wonderful could be just as terrible." Royer represents victims of violent crimes in civil lawsuits. "A large number of our cases include sexual assault and some really gruesome things," she says. A civil lawsuit may be brought against the offender, or against a third party, if their negligence allowed a crime to happen, or created circumstances for it to occur. A defendant might be an employer, hospital or school. Royer has also handled cases involving clergy sexual abuse in actions against the Catholic archdiocese, for negligent hiring or supervision.
Victim Behavior Research
One important aspect of the Cosby trial was the use of expert testimony regarding victim behavior following sexual violence or domestic violence and trauma, particularly when the offender is someone they know. Evidence that the victim's response was typical for those in her circumstances served to overcome jury bias and attempts by the defense to discredit her for failing to report the incident at the time it occurred. Royer has had to counteract this type of bias in her practice, as well. "People often think, 'If this really happened, they would have reported it right away.' But it's a real thing, that people who are abused, especially as children, are not likely to bring it up right away. "We represented people in one case where the abuse occurred 50, 60 years before the lawsuit," Royer continues. "And the sense is, 'Why the hell didn't they bring it up before?' But they were so frightened to talk about it, they felt guilty and responsible, that
they
had done something wrong. I had clients who were afraid to tell their parents or teachers for fear of getting in trouble."
Bringing a Civil Suit
One of the downsides of this delay effect, however, can be that a victim may not be able to acknowledge what happened to them in time to bring a civil suit against either the abuser or a third party. In a case of assault or abuse of an adult, the statute of limitations for initiating a civil action against the offender in Washington is two years from the date of the offense, three years for action against a third party. Where the abuse occurred when the victim was a child, the
time frame
is much more lenient, allowing three years from the date the survivor recognizes the damage associated with earlier abuse. "Washington has one of the most liberal statutes on this in the country," Royer notes. Trauma research notwithstanding, Royer acknowledges that timely reporting of an assault will help with a civil lawsuit. "If someone has been raped or assaulted, they should tell someone sooner rather than later," she says. "It makes the civil case a lot easier when there's contemporaneous reporting. So many places now have really good victim advocates who work with crime victims, and this can have the effect of encouraging reporting. Reporting to a therapist, even if they don't go to the cops, is helpful because there's a contemporaneous report before filing a civil suit." Bringing a civil suit can be an option whether or not criminal prosecution is also pursued. Royer says that she will usually wait until the criminal matter has been resolved before initiating a civil case, in order to avoid any misplaced bias in the criminal case. Even where a defendant is acquitted, the outcome of the civil case is dependent upon a less onerous standard of proof—more probable than not, as opposed to beyond a reasonable doubt—and therefore can provide important resolution. If you or someone you know is a survivor of sexual assault or abuse, talk to a
reputable personal injury attorney
with experience successfully handling victims of domestic violence claims. For more information on this area of law, see our overviews of
personal injury
 and
sexual abuse
.
What do I do next?
Enter your location below to get connected with a qualified attorney today.
Related topics
Attorney directory searches
Helpful links
Find top lawyers with confidence
The Super Lawyers patented selection process is peer influenced and research driven, selecting the top 5% of attorneys to the Super Lawyers lists each year. We know lawyers and make it easy to connect with them.
Find a lawyer near you