What is Sexual Abuse Law?
Understanding types of abuse and your legal options
on December 15, 2016
Updated on October 17, 2022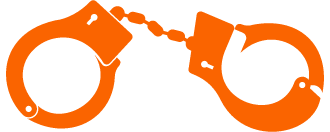 Victims of sexual abuse and sexual assault often have multiple legal options to hold their abusers responsible: While the government pursues criminal charges, survivors may also pursue civil actions. If you are considering your legal options, you may find it helpful to speak with a lawyer who can assist you through these sensitive legal proceedings.
The following is an overview of common types of sexual abuse and your legal options. You can use this to help you evaluate whether you were a victim of this kind of sex offense, and as a foundation—so you feel confident speaking with a lawyer.
Overview
Sexual abuse is any sexual behavior, sex act, or contact that happens without your consent. The details can vary by state law and jurisdictions: Some require the use of force, while others require there have been affirmative consent. The term is an umbrella one, and while the specifics can vary by state, it may be helpful know some common examples so that you can evaluate your situation.
Unwanted touching
This is the most general form for sexual abuse, and it involves sexual contact without your consent. This can include fondling or forced kisses. Some jurisdictions will have special legal carve outs for these actions, calling them "sexual battery," while others might just use general battery. Either way, it is possible to bring a lawsuit against someone for physical contact without your consent as a sex crime.
Rape
Rape involves penetration without the consent of the victim. Some jurisdictions may have gendered statutes with the addition of forcible sodomy to account for male victims, and some require physical force in addition to the lack of consent. Additionally, some jurisdictions recognize different types of rape, including marital rape and date rape, which often involves the use of drugs that leave the victim unconscious or extremely intoxicated.
Sexual contact with a minor
Any sexual contact or molestation of a minor can be a violation of the law, even if the minor seemingly consented. Every state sets its own age of consent, and when a minor is younger than this age, they are legally unable to consent. This forms the basis of statutory rape charges, and it can also be used in a civil lawsuit. Keep in mind, some states have passed special laws that govern consensual relationships where one person is a minor and the other is only a little bit older. When force is involved, aggravated charged may be brought by the state.
Incest
Incest is sexual activity between family members or relatives. The specifics of the criminal laws can vary by state, but it is generally unlawful for blood-related family members to engage in sexual activities or get married. When the situation involves a minor, cases may evolve into statutory rape or other sexual assault laws.
Legal Options
Criminal prosecution can follow sexual abuse. These cases are handled by the government, and you will likely be called to testify against the perpetrator. The burden of proof in these cases is quite high, as the state will have to prove the case beyond a reasonable doubt. Because of this high burden, conviction in a criminal case of sexual misconduct can strengthen any civil charges you choose to pursue. An acquittal, on the other hand, will not necessarily destroy your civil case. This is, again, because of the high burden in criminal cases.
You may also bring a civil lawsuit in addition to any criminal prosecution that is happening. In these cases, you are seeking monetary compensation for the pain and suffering you experienced. The most likely person you will sue is the person who abused you, but you may also be able to bring an action against an organization—like a school, business or church—for the role it played in your abuse. These cases usually include claims of negligent supervision or security or a failure to respond to complaints or reports of abuse.
Common Questions
Below are some common questions you might want to consider when meeting with an attorney for the first time.
What do I do if I think I was sexually abused?
What kinds of damages can I get?
Can I get financial help to pay for therapy?
What help is available for my child who was sexually abused?
Finding the Right Attorney for Your Needs
It is important to approach the right type of attorney—someone who can help you through your entire case. To do so, you can visit the Super Lawyers directory, and use the search box to find a lawyer based on your legal issue or location.
To help you get started, you may want to consider looking for a lawyer who practices sexual abuse law.
Why Should I Talk to a Lawyer?
Sexual abuse cases can be sensitive and emotionally difficult. A lawyer can help you through the legal process by examining medical records, and interviewing witnesses and your abuser so you don't have to. A lawyer will also know the best way to hold the responsible party or parties accountable and whether you can bring a case against your school or employer.
A lawyer will further be able to anticipate potential problems with your case and advise you on how to approach them, and they will keep track of deadlines and file all the paperwork with the necessary courts and agencies—giving you one less thing to worry about.