An Overview on Sexual Harassment Law
State and federal laws protect employees from unlawful discrimination at work
on December 15, 2016
Updated on June 30, 2022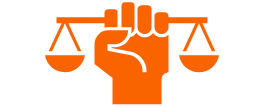 Sexual harassment is a form of unlawful discrimination and is outlawed by federal and state law. When sexual harassment occurs at work, it is important to address it quickly and through proper channels so the behavior stops and you can hold the proper people responsible for damages, should you choose to.
It will be important to document everything and keep track of deadlines that may affect your case. You might find you would like to consult with an attorney to weigh your options. The following is designed to give you an overview of sexual harassment in the workplace so you feel confident speaking with a lawyer.
Overview
State and federal laws protect employees from sexual harassment at work. The Equal Employment Opportunity Commission defines sexual harassment as any unwelcome sexual advances or conduct of a sexual nature that unreasonably interferes with the performance of a person's job or creates an intimidating, hostile or offensive work environment. 
Federally, sexual harassment is prohibited by Title VII of the Civil Rights Act of 1964. This law acts as a baseline, so some states have sexual harassment laws that are stricter. Under federal law, there are two categories of sexual harassment: quid pro quo and hostile work environment.
Quid Pro Quo
Latin for "this for that," quid pro quo sexual harassment exists where someone with the authority to take employment action or make employment decisions (hire, fire, promote) requires sex as a condition of employment. The power dynamic here is what's important, and a coworker or non-decision-making supervisor cannot legally be said to have committed quid pro quo sexual harassment.
The specifics of what you must prove can vary by state, but you will likely need to prove at least the following:
A person with the power to make hiring or employment decisions made a sexual request
Job benefits, including hiring or promotion, were conditioned on acceptance of the request or
Negative consequences, including demotion, firing or refusal to hire, accompanied rejection
An employer does not have the opportunity to present affirmative defenses and argue that, for example, they had a procedure in place to prevent this type of harassment. The employer may argue the alleged action did not occur.
Hostile Work Environment
Hostile work environment sexual harassment exists where there are several instances of repeated and unwanted sexual advances, comments or requests. In contrast to quid pro quo harassment, there does not need to be any employee benefit involved; hostile work environment can exist even if the victim's employment is never at risk. Additionally, a hostile work environment can be created by anyone, including coworkers or customers.
Depending on the jurisdiction, you might have a hostile work environment claim even if you are not the target of the harassment. For example, general workplace comments or jokes of a sexual nature may be enough to form the basis of a claim.
In these cases, it can be tricky to determine who is liable for damages because your employer will not always be responsible even vicariously for what happened. If a supervisor created the hostile environment, then the company will most likely be liable as the supervisor is its agent. If, however, coworkers or customers created the environment, you will need to show that the employer knew about the pattern and did nothing to stop it.
Common Questions
Below are some common questions you might want to consider when meeting with an attorney for the first time.
Can I sue my boss if a coworker harassed me?
How do I determine who is liable for my hostile work environment?
How do I know if I have a sexual harassment case?
Can I be punished for reporting sexual harassment?
Finding the Right Attorney for Your Needs
It is important to approach the right type of attorney—someone who can help you through your entire case. To do so, you can visit the Super Lawyers directory, and use the search box to find a lawyer based on your legal issue or location.
To help you get started, you may want to consider looking for an employment lawyer with experience handling sexual harassment cases.
Why Should I Talk to a Lawyer?
Sexual harassment cases can be complex because some actions constitute harassment in some situations and don't in others. It can also be hard to know who to hold liable for damages. A lawyer can review your case and help you weigh your options. Your lawyer will also conduct interviews of everyone involved so you have all the information you need to be successful.
A lawyer will be able to anticipate potential problems with your case and advise you on how to approach them. Your lawyer will also keep track of deadlines and file all the paperwork with the necessary courts and agencies, giving you one less thing to worry about.
Why Super Lawyers?
Super Lawyers is a rating service of outstanding lawyers from more than 70 practice areas who have attained a high degree of peer recognition and professional achievement. The patented selection process includes independent research, peer nominations and peer evaluations. The objective is to create a credible, comprehensive and diverse listing of outstanding attorneys that can be used as a resource for attorneys and consumers searching for legal counsel. As Super Lawyers is intended to be used as an aid in selecting a lawyer, we limit the lawyer ratings to those who can be hired and retained by the public. You can learn more about the selection process here.