Workplace Harassment in the MeToo Era
How to pursue a sexual harassment claim in Wisconsin
By Benjy Schirm, J.D. | Last updated on June 30, 2022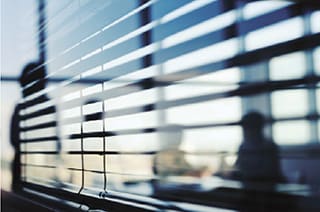 A young, ambitious new employee is an essential member of the team—making contacts and rising through the ranks quickly. She garners the attention of many supervisors but, unfortunately, one takes it too far. They send her sexual messages, looks and touches. It's shockingly common.
What's even worse—and just as common—is her company's forced arbitration clause in her contract. It demands that any legal proceeding be kept private, and is prohibitively expensive for her to pursue. What can she do?
Sexual harassment complaints are finally coming out of the shadows thanks to organizations like #MeToo movement, and the wave of allegations of sexual harassment in the public eye are signaling a shift in corporate workplace culture. Due to reports of sexual harassment, Microsoft ended forced arbitration agreements for workplace sexual harassment allegations in all of their employee contracts, and it is also supporting sexual harassment prevention and legislative reforms.
"It seems like people are aware of their rights and are exploring their options if they are experiencing these things at work and are emboldened to recognize that this treatment isn't OK," says Caitlin Madden, an employment attorney in Madison. "We are certainly seeing people being more interested in seeing what claims they can bring."
It can be hard to know where to turn when a workplace interaction becomes negative. "What I recommend that people do is to do your best to document each interaction," Madden says. "Review the sexual harassment policy and document these issues. It can go on for years and it can be hard to explain what has happened if we don't have good documentation and proof of harassing behavior." Saving emails, text messages, or phone messages can help as well as writing down dates, times and descriptions of alleged harassment.
"Many people want to leave their job because of harassing conduct and a hostile work environment, which may have implications on their legal claims in the future," Madden adds. "So, if you are able to consult with somebody to create an exit plan first, that can be really beneficial. An attorney can offer legal advice to evaluate the best ways to move forward, either with legal claims or other mechanisms."
While there has been progress, Madden says additional legislative protections are needed. "I see a lot of people having issues with harassment, not of a supervisor but from a colleague or other employee," she says, noting that Supreme Court cases like Vance v. Ball make these claims more difficult. The opinion dictates that "an employee is a 'supervisor' for purposes of vicarious liability under Title VII of the Civil Rights Act of 1964 only if he is empowered by the employer to take tangible employment actions against the victim."
"This rings pretty false compared to what people experience," Madden says. "It can be really difficult when you hear people suffering at work from sexual misconduct and for them to have no clear recourse in the courts."
Speaking with the media may be an option, depending on the circumstances and the advice of counsel. It may make more people aware of it, but could lead to additional stress and scrutiny for you.
If your case leads to prolonged litigation, that's cost prohibitive for many. Madden notes that the cost is a huge barrier in this legal arena, but that some attorneys may provide consultation on a pro bono basis. She also mentions nonprofit organizations like 9 to 5, which has a Wisconsin branch.
"This was why class actions were such a good thing—being able to aggregate claims and bring them to an attorney that is able to take multiple courses of action on a contingency fee. It's now more difficult with individual claims. There can be fee shifting provisions in many statutes which can help, but it's still extremely difficult to succeed in this way and to be able to pay for proper counsel," Madden adds.
"It effects everybody, every day. People have to work. Sometimes you see these people more than you see your family. And it's great when people have a good experience at work and that's what many people experience. But there also situations that no one should have to put up with being harassed in the workplace. I'm glad there are still some legal protections in place for people when they do experience those things. No one should have to put up with this."
For more information about this area, see our overviews on employment law for employees and sexual harassment.
What do I do next?
Enter your location below to get connected with a qualified attorney today.
Related topics
Attorney directory searches
Helpful links
Find top lawyers with confidence
The Super Lawyers patented selection process is peer influenced and research driven, selecting the top 5% of attorneys to the Super Lawyers lists each year. We know lawyers and make it easy to connect with them.
Find a lawyer near you