Tax Liabilities for My Home-Based Business
The hidden costs (and benefits) of working for yourself
on April 3, 2017
Updated on January 27, 2023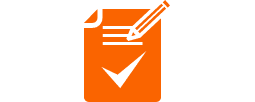 "I used to tell people not to say, 'I work in my home.' Say, 'I work in an office located in my home.' The difference," says Joseph B. Darby III, who practices tax law with Sullivan & Worcester in Boston, "could be thousands of dollars in tax deductions."
Modern technology has made home-based small businesses a popular alternative for many Massachusetts residents looking to leave the traditional job market and strike out on their own. While starting a home-based business is not necessarily complicated, there are certain tax issues that need to be considered.
How Is My Business Taxed?
Small business owners that are home-based are likely a sole proprietorship or a limited liability company (LLC). For purposes of federal and Massachusetts income taxes, neither of these business forms are separate from you. Any business income you make as a sole proprietor or an LLC member should be reported on your personal tax returns (usually on Schedule C). Since you are self-employed through your home business, you will also need to pay the full amount of federal Social Security and Medicare taxes on your income. This is known as the "self-employment tax," and amounts to: 12.4 percent for Social Security and 2.9 percent for Medicare. (On a positive note, 50 percent of your self-employment tax can be a deduction.)
Can I Deduct the Costs of My Home Office?
The Internal Revenue Service (IRS) permits a home-office deduction for any portion of your residence that is used "exclusively and regularly" as your "principal place of business." What does this mean? If you have a dedicated room in your house or apartment that is for business use, you can deduct the costs associated with that portion of the residence as a business expense.
"You may see 'exclusive' as somewhat of a problem, since the kids may be running in or you sometimes use the office for something else," Darby says, "but in my experience the IRS hasn't been super tough about it so long as it's the principal place where you carry on your business."
The home office deduction is typically done on a square-footage basis. "Say, one room of the house, or a portion, like half the living room. So if it's one-eighth of the size, you deduct one-eighth of the costs," Darby says.
This can include monthly rent or mortgage payments, the taxes, and utilities like electricity and heating. Other expenses may be exclusive for business purposes and can be written off or deducted, such as a new desk, office supplies and gas mileage. "Every dollar saved is a dollar earned," says Darby, who has claimed such expenses himself when he was a self-employed writer.
"Above all else, keep good records. The one bugaboo for anyone self-employed is they don't keep track as well as they should. Most is pretty simple: You have to pay your tax bill four times a year and your mortgage once a month, and subtracting one-eighth, or whatever the percentage is, isn't that big of a deal. But for other things, I recommend the shoebox method, which is to take all your expense receipts and throw them in a shoebox to add up at the end of the year. Most people aren't likely to keep an ongoing daily set of books as readily as a shoebox. You can sit down and do your records at one time instead of regularly maintaining them over the course of the year."
Other Potential Tax Liabilities
Income taxes are not the only taxes a home-based business owner may need to deal with as a taxpayer. If you hire employees, you will need to pay for unemployment insurance, workers' compensation insurance, and additional Social Security and Medicare taxes. If your business sells tangible goods, you may need to collect state sales taxes. And depending on where your home is located, you may be subject to additional local taxes and licensing fees.
Should you move from your home and seek a new one, it would require a 1031 exchange. Or, if for some reason you cease to use your home for business activities, "what then happens is all that depreciation you got over the years comes back and gets taxed at that time," Darby says.
The IRS red flags home offices and the Form 8829, because they're commonly abused, Darby adds. This may result in increased instances of audit within a tax year, so it's important that it be done correctly. Contact a qualified Massachusetts tax attorney to assist with any liabilities or issues you may encounter.
"Some people are a little skittish about filing an 8829," Darby says, "but to my mind, as long as it's being done carefully and prudently, it makes your business seem more legitimate."
If you want more information on this area of law, see our tax overview.