Trouble With Business Taxes? An Attorney Can Help
New Jersey businesses can rely on them for the most up-to-date compliance knowledge
on June 21, 2018
Updated on January 27, 2023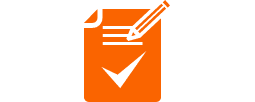 Sometimes in life it's hard to ask for help. That's especially true when you're in a new situation or in trouble. One of the common difficulties that Americans encounter is trouble with the Internal Revenue Service IRS. After all, as tax attorney Naya K. Pearlman says, "There are tax issues in so many different realms of our everyday lives and business dealings."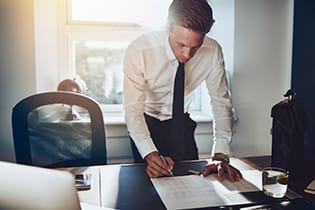 One of the reasons people get in trouble is that the laws and tax code are constantly changing. This is the case more than ever, Pearlman says of 2018: "There have definitely been a lot of alerts on new tax laws. Some people may benefit under the new tax reform and others may not benefit. It's really a case-by-case analysis. It's hard to make generalities. It's created a lot of complexity because the law has been passed but many of the specific rules and regulations have not been promulgated yet. So, we are still waiting for IRS guidance, which makes planning difficult. On one hand, you want to be proactive based on what the code says. On the other, there is room for multiple interpretations, so you have to be careful in how you handle that."
Some recent examples of changes include the pass-through provisions of Section 199A and their impact on combined trades or small businesses. For U.S. owners of foreign businesses, there are new laws that dictate how foreign income will be taxed to the U.S. shareholder, and a one-time repatriation tax that caught some by surprise. "It has created a lot of work for many accountants to compute the tax liability. For many owners, this was effective for the 2017 tax filing," Pearlman says.
Previously, if you had a U.S. business operating abroad, that company would be paying taxes for all of its operations in the U.S. But if you had a foreign subsidiary and that subsidiary was actively conducting business in that territory, there were some beneficial laws that allowed you to not currently tax those earnings unless it was paid out to the U.S. company. "This basically created a scheme where all of that accumulated earning up to that point became immediately taxable depending on how those earnings were held. That was a hit to many companies and owners because they hadn't prepared for it," Pearlman says.
Calling Upon an Attorney
A common misconception is that only the wealthy can afford tax attorneys.
"We represent clients of all different sizes and situations," Pearlman says. And with that comes some important choices on the front end of the process. "Sometimes you have to quantify an issue with a cost-benefit and risk analysis. We have to tell some clients it may not be worth going down that route. I try to be very pragmatic in my practice because often it is based on dollars. If the cost of them retaining me to fight or plan around an issue is going to exceed the benefit for them, it's not a value gained."
Even if a client is struggling to pay taxes and the IRS is demanding more money, there are ways to make representation with a tax lawyer available. "I will work with my clients to make sure that the fee is manageable. There are a lot of opportunities for clients to do their own grunt work of gathering the information and contacting their financial institutions that will allow for a more economical choice," says Pearlman.
Anytime you're challenged by a state or federal tax authority or may have tax problems, "that's a good time to talk with a tax attorney," she says. "They will want to do so before responding to the authority. We work in conjunction with accountants but, depending on the issue and who has it, it may be better to retain an attorney."
For an individual taxpayer, they can often start dealing with an issue with their tax preparer and a CPA or an accountant. "But there may come a time when attorney-client privilege is necessary or when an accountant doesn't feel comfortable with the issue," Pearlman adds.
Businesses tend to be more proactive in tax planning than individuals. "It may be related to a capital event or transaction, or when there are acquisitions, or the sale of a business, or a purchase or exiting of an investment. It is beneficial to map out all of the possible ramifications of a transaction so they aren't surprised. And certainly to see if there are any planning opportunities in order to mitigate any adverse effects," she says.
In any of these events, seeking out a law firm and speaking with a reputable and experienced tax attorney can help you to lessen any damages and better plan for the future. If you want more information on this area of tax law, see our tax overview.