An Overview on Traffic Violations Law
A look at common violations and possible consequences
on December 15, 2016
Updated on June 30, 2022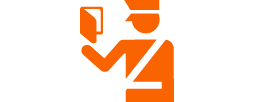 Driving is a routine activity for most adults, and it is likely you will be confronted with a traffic violation at some point in your driving career. Ordinarily, these situations are straightforward and can be resolved by paying a fine. But, sometimes, traffic violations are more serious—especially if they lead to an accident.
The following is a look at the basics of traffic violations, including some common violations and possible consequences. If you decide to challenge a violation, you might find that it's helpful to speak with a lawyer.
Overview
When a driver violates the law governing the operation of a vehicle, local law enforcement may issue traffic citations. Violations range in seriousness from a simple failure to signal while changing lanes to a charge of driving while intoxicated. Common traffic violations include:
Speeding
Driving on a suspended license
Running a red light
Failing to signal
Crossing the median
Improperly driving in the carpool lane
Failing to stop for a school bus or pedestrian
Not wearing a seatbelt
Driving on the shoulder
Passing in a no-passing zone
Driving while intoxicated
Driving recklessly
Most violations don't require any kind of intent on the part of the driver, meaning: You didn't have to speed on purpose. What matters is that you did speed. Because of this, violations have to be challenged based on the officer's evidence-gathering procedures rather than on whether you had the necessary intent.
Consequences
Traffic violations are handled differently in each jurisdiction. For example, some jurisdictions issue only civil infractions that are payable by a fine and do not reflect on your criminal record. Other states criminalize speeding and other traffic violations, so they appear on your criminal record and can sometimes be punished with jail time.
Most states use a points system to track violations. If you are licensed in one of these states, each violation will add a set number of points to your record, varying by state and by offense. If you are issued a citation for a traffic violation in a state you're not a resident of, it is likely the state you're licensed in will be notified and will add points to your record. It may be possible to remove points by maintaining a clean record for a set amount of time or by taking drivers education courses. It is important to note that these points are different from the ones your insurance company may assign to violations, as your insurer may have set procedures for removing them from your record.
Common Questions
Below are some common questions you might want to consider when meeting with an attorney for the first time.
Are traffic violations crimes?
How do I fight a traffic ticket?
Can I get points removed from my license?
Can I do traffic school?
How will this affect my car insurance?
Finding the Right Attorney for Your Needs
It is important to approach the right type of attorney—someone who can help you through your entire case. To do so, you can visit the Super Lawyers directory, and use the search box to find a lawyer based on your legal issue or location.
To help you get started, you may want to consider looking for a lawyer who has experience with traffic violation law. 
Why Should I Talk to a Lawyer?
Traffic cases can go from straightforward to complex quickly, especially if you want to challenge your citation, or there were injuries or allegations of drunk driving. Your lawyer will know how to handle every turn your case could take, and they can explain the law to you. Together, you and your lawyer will decide the best way to approach your case, and whether you are open to any plea agreements.
A lawyer will further be able to anticipate potential problems with your case and advise you on how to approach them, and they will also keep track of deadlines and file all the paperwork with the necessary courts and agencies—giving you one less thing to worry about.
Why Super Lawyers?
Super Lawyers is a rating service of outstanding lawyers from more than 70 practice areas who have attained a high degree of peer recognition and professional achievement. The patented selection process includes independent research, peer nominations and peer evaluations. The objective is to create a credible, comprehensive and diverse listing of outstanding attorneys that can be used as a resource for attorneys and consumers searching for legal counsel. As Super Lawyers is intended to be used as an aid in selecting a lawyer, we limit the lawyer ratings to those who can be hired and retained by the public. You can learn more about the selection process here.