Do I Have to Consent to a Police Search of My Car in Louisiana?
No, but state law offers police officers other ways into your vehicle
By Doug Mentes, Esq. | Last updated on January 27, 2023
Use these links to jump to different sections:
An officer asking to do a search of your car can be a confusing question, especially if they ask it during what appears to be a routine traffic stop. Many people don't understand what their rights are in this situation, and whether or not they should cooperate with the officer's request.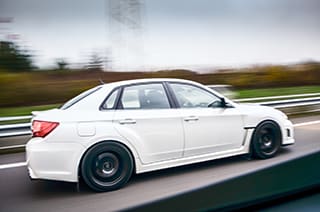 "Many honest, hard-working people have this belief that if they comply—and give the officer this and give him that—this officer is going to be my friend. It just doesn't work out that way," says
Stephen Hébert
, a Louisiana criminal defense attorney. "The officer is looking for some reason to arrest you, and it's just that plain and simple."
Can Police Search My Car?
Law enforcement first must have a valid reason to pull you over, which requires very little. As Hébert explains, officers can "follow you around for an hour and wait for you to commit a traffic violation with the intent of pulling you over. As long as they have that objective violation they're ok to pull you over." A violation could be as simple as a failure to signal a turn or a broken taillight. "Once you're pulled over, something additional must give that officer probable cause to go into the vehicle," Hébert says. "If an officer can articulate that evidence or contraband can be found in your vehicle, they can go digging in whether you consent or not." Something additional could be the sight of a weapon or illegal drugs in plain view. But in Louisiana, Hébert hears one reason for an officer search more than any other. "I can't tell you how many reports I have read where the excuse is that they smelled the distinct odor of burning marijuana," he says.
What Happens if I Say No to a Vehicle Search?
If an officer requests permission to search a vehicle, Hébert notes that it's probably a good sign that they don't have probable cause, or cannot articulate a single fact or reasonable suspicion to justify probable cause to go digging. He adds that the police could detain you there for a reasonable amount of time, as well as call for a canine to come walk around your car. "But if the canine doesn't alert, they shouldn't be allowed to go into your vehicle." Many who have consented to an officer's request to search a vehicle have later regretted the decision. "There are several cases where someone consents to a search, or makes a voluntary statement thinking that the officer is going to let them go—or go soft on them for being cooperative. Time after time, they aren't lenient at all," says Hébert. "They go in, find the contraband and arrest the person."
What Should I Do if I'm Pulled Over?
Before the situation even gets to the point of a possible search of your vehicle, Hébert urges people to always be polite with officers. "Even if the officer is not polite, be more polite. It doesn't get you anywhere to be a jackass. All that ever does is make things worse, regardless of what the officer's intentions are," he says. "If it's a simple traffic stop, there is no reason to say, 'I know my rights' and all that kind of stuff. Answer the officer's questions to the extent you feel you should for a simple traffic stop. Hébert's bottom line? The police will try to find a reason to arrest you. "Why would you ever give them more of an opportunity to find a reason to arrest you? It's overwhelmingly not in your interest to ever consent to any type of search, nor to give any type of statement to an officer, without the presence of a lawyer and legal advice." For anyone that finds themselves in this situation in Louisiana, they should immediately consult with an
experienced criminal defense attorney
. For more information on this area of law, see our overviews of 
criminal defense
 and 
traffic violations
.
What do I do next?
Enter your location below to get connected with a qualified attorney today.
Attorney directory searches
Helpful links
Find top lawyers with confidence
The Super Lawyers patented selection process is peer influenced and research driven, selecting the top 5% of attorneys to the Super Lawyers lists each year. We know lawyers and make it easy to connect with them.
Find a lawyer near you