What Are the Benefits of a Charitable Remainder Trust?
How and why to have an estate planning attorney set one up in Utah
on January 21, 2020
Updated on June 17, 2022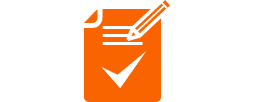 Utah is a charitable state. In fact, according to a study from U.S. News & World Report, it is perhaps the most charitable state in the entire country—as Utah has the second highest rate of donating money, charitable gifts, as well as the highest rate of volunteering time.
Through proper estate planning, you may be able to give to a good cause in an efficient, cost effective manner. For many, one of the best options is a charitable remainder trust (CRT), which allows some to secure a lifetime income, save on estate taxes, and provide an income stream for a good cause.
What is a Charitable Remainder Trust?
A CRT is a tax-exempt trust that individuals can use to transfer property and/or trust assets to produce income and provide for charity. Notably, it is an irrevocable trust.
As an example of how a CRT works in practice, imagine that you have $200,000 in real estate property. If you want to donate part of the proceeds of this property to your favorite charity, a charitable remainder trust allows you to do so while also creating income and a charitable deduction for yourself or your family.
First, you would transfer the ownership of the asset in question to an irrevocable charitable remainder trust. The trust would then sell the property and turn it into cash. Importantly, the CRT does not have to pay capital gains taxes on the appreciated assets.
The proceeds and remaining trust assets would then be reinvested into an income-producing asset. For the remainder of your life, you would receive monthly income payments. When you pass away, your selected charities would get what is left in the trust.
The Benefits of a CRT
For certain individuals and families, a CRT is a useful estate planning tool, both for its ability to save some money and to provide for charity. Specifically, some of the key advantages of a charitable remainder trust are as follows:
Ongoing Income: A charitable remainder trust allows the grantor to set up a lifetime source of income for themselves or a loved one. How much income depends on the value of the assets and how exactly you structure the trust, it can be annual payments or other arrangements.

Tax Savings: Of course, you could sell an asset and re-invest the proceeds on your own—but, you will miss out on important tax savings. With a CRT, assets can be sold without paying capital gains taxes. Further, the trust creator receives an immediate charitable income tax deduction in the year they create a CRT, and additional contributions can made.

Support a Good Cause: A charitable remainder trust allows you to provide some financial support to a charitable organization that is important to you and your family.
To obtain these tax benefits you must set up a charitable remainder trust in the proper manner. These are complicated estate planning vehicles and there are a number of different pitfalls, like the IRS, that you need to avoid. To get assistance creating a charitable remainder trust that works best for your specific situation, contact an experienced Utah estate planning attorney for immediate assistance. 
For more information on this area of law, see our overviews of estate planning, wills, trusts, and probate and estate administration.
Other Featured Articles
A powerful legal document that helps you transfer assets as intended