Should We Do a Corporate Internal Investigation or Notify the Government?
How Indiana businesses should respond to suspected wrongdoing
on October 2, 2020
Updated on January 29, 2023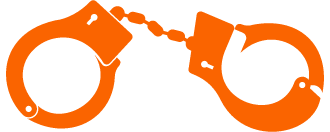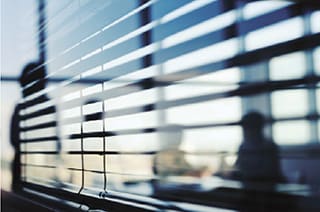 Indiana businesses need to comply with a dizzying array of federal and state regulations. Indeed, even the best-run business will eventually face some allegation of wrongdoing or failure to comply with a particular regulation. Oftentimes, these allegations come from within the business itself (i.e., from an employee or whistlrblower filing a complaint).
The question is: How What should be the company's response to such complaints? Should the company open an immediate internal investigation to verify or discredit the employee's alleged misconduct? Or is it best to immediately self-report and notify the applicable federal or state regulator and let them handle any investigation?
As with any legal matter, it is always best to get legal advice from a qualified Indiana white collar criminal law attorney with respect to your particular situation. But here are some general guidelines your business should consider when handling allegations of wrongdoing.
Do You Have a Legal Obligation to Investigate?
In some scenarios, the laws governing a particular industry may actually require you to conduct an internal investigation. For example, federal securities law, regulated by the Securities and Exchange Commission, requires public accounting firms to investigate potentially illegal acts discovered in the course of an audit. Then there are scenarios where an investigation may be prompted by outside legal action, such as a subpoena from a state prosecutor or a civil lawsuit. Indeed, if there is an active government investigation into your corporate entity—or you expect one is imminent—then it is usually in your best interest to initiate your own corporate investigation into the underlying issue.
Who Should Actually Conduct the Investigation?
Certain employee complaints can be properly investigated by existing staff, such as human resources or the general counsel's legal department. But an "internal" investigation does not necessarily mean that someone inside the company should actually take the lead. For instance, if a potential violation or allegations of wrongdoing are leveled against senior management or the board of directors, or the legal issues involved are beyond the normal competency of the staff, it often makes sense to delegate the investigation to a qualified Indiana white collar criminal law attorney that specializes in such matters.
Also keep in mind that if your business is under active government investigation, the results and relevant information of an internal review conducted by an outside firm may carry more weight than one handled entirely by employees and may provide cooperation credit or leniecy.
What Is Your Plan Moving Forward?
Regardless of how you decide to conduct an internal investigation–or even if you simply decide to let the government conduct its own investigation—it is important to have a plan in place. Among the minimum requirements of such a plan:
How will you receive any employee complaints? Will you conduct immediate individual employee interviews and other potential witnesses?
How will you preserve any potentially relevant evidence, such as emails, document review, chat logs, or records of video calls?
How will you preserve any key legal privileges, such as attorney-client privilege, conflicts of interest and privileged documents in the event of an outside investigation?
If your internal investigation reveals there is evidence of wrongdoing, how will you respond and implement corrective action?
This last item is especially critical when dealing with a government or regulatory investigation. Companies that take the time to conduct a proper internal investigation and "come clean" with the government can often escape the most serious legal penalties—provided the company presents a plan of action to address and remediate the illegal activities or participate in a compliance program or a change in company policy.
Other Featured Articles
The penalties can be harsher than you might expect
How do I get a pardon from the president?