When to Consider Living Will and Medical Directive in Nebraska
The circumstances in which these estate planning tools can help
on April 29, 2021
Updated on June 17, 2022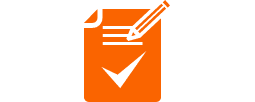 Every adult in Nebraska should have a comprehensive estate plan in place. Estate planning is about more than determining what will happen to your assets and property; a well-crafted plan should protect you and ensure that your health care decisions are followed through advance care planning—even if you are not able to express yourself.
If you want to have input and make your own health care decisions, it is important to consider setting up a living will and/or an advance medical directive. In this article, you will find an overview of living wills and different types of advance directives in Nebraska.
Living Wills and Medical Directives
Unfortunately, there may come a time when you are unable to express your wishes regarding medical care. Most often, this is an issue with end-of-life care, though it can happen in other situations as well. Under the Nebraska Rights of the Terminally Ill Act, "the legislature recognizes the common-law right and a constitutionally protected liberty interest for people to direct their medical treatment." In effect, this means that Nebraska gives individuals strong power to make their own medical decisions. Living wills and medical directives are legal tools that you can use to express your wishes ahead of time. Here is how they work in Nebraska:
Living Will: A living will is a written, enforceable legal document that details a person's desires related to their health care wishes if they become terminally ill and unable to express their own wishes.

Medical Directive: Also referred to as an advance directive, a medical directive is an estate planning document that contains instructions for care & treatment if a person is unable to give them. advance health care directives are generally more comprehensive than living wills. They can apply in scenarios that do not involve terminal illness, end-of-life care or do not resuscitate (DNR).
Another Tool: Surrogate Decision Making in Nebraska
Many Nebraskans can benefit from including a living will and/or advance directive form in their estate plan. In addition, you can also protect yourself by appointing a surrogate decision maker for health care. Also known as a health care power of attorney or medical power of attorney, a surrogate decision maker will be empowered to handle your medical care if you are unable to do so. Notably, you can have both a living will and a surrogate, health care proxy, family member or loved one act as your healthcare decision maker. A person who holds your health care power of attorney cannot override the instructions in your living will. Can I change my mind? Of course you can.
The form used to establish a power of attorney for health care is available from the Nebraska State Unit on Aging. If you have any specific questions about living wills, Nebraska advance directives, or health care power of attorney, contact an experienced Nebraska estate planning & probate attorneys for assistance. They will help you and your family put a reliable, effective plan in place.
If you'd like to learn more about this area of the law, please see our estate planning overview.
Other Featured Articles
Understanding the right will for your needs